Episode notes
New to Bullseye? Subscribe to our podcast in iTunes or with your favorite podcatcher to make sure you automatically get the newest episode every week.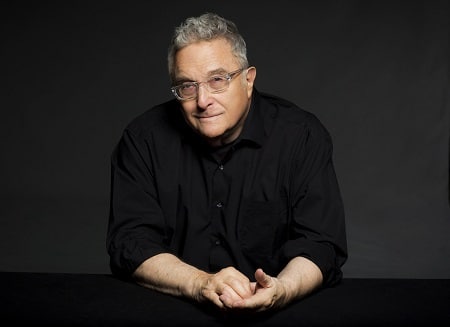 Photo: Pamela Springsteen
Randy Newman on Songwriting, Authenticity and Baseball
Randy Newman is a legend: Countless scores. Dozens of albums. Academy Awards, Grammys, Emmys. A songwriting career that's spanned decades. He's written some of the best tunes to come out of the 20th century.
Hear his name and you'll start thinking about hits like "You've Got a Friend in Me," "Short People," and "I Love L.A." But look a little deeper into his body of work – it won't take much – and you'll find a songwriter and singer who's produced some of the most complex, captivating, pop music ever recorded.
You probably know this already, but just about every week we bring you a recommendation at the end called The Outshot. We can't think of a musician Jesse's written more Outshots on than Randy Newman.
Randy's songs are catchy. That's part of it. He grew up around the birth of rock and roll to a musical family. His uncle, Alfred Newman, composed music for some of the greatest films out of Hollywood's Golden Age.
And he's funny, but not like Weird Al or Spike Jones funny. There are laughs, but it's always behind a dark, kind of cynical side undertone; and he's got a genuine sense of comic timing and wit. His best work marries a love of modern pop and soul music, an intimate knowledge of classical music and The Great American Songbook, and comedy, which he says he got from his Dad – an internist with a biting sense of humor.
Randy's carried that tradition on for his latest album – last year's "Dark Matter." It's available to stream and buy now.
Also, if you live in LA you can see him live at the Hollywood Bowl on Sunday, August 12 alongside a full orchestra. If you're up in Northern California, you can see him at the Luther Burbank Center in Santa Rosa on August 4.
In this conversation, Randy explains why, over the years, he's struggled to like one of his most critically acclaimed songs. He talks about how he's changed his approach to songwriting over the years. What's easier now? What's harder? And lastly, what's the deal with "I Love L.A."? Is it sincere? Ironic? Hard to tell with a guy like Randy.
Click here to listen to Randy Newman's interview on YouTube.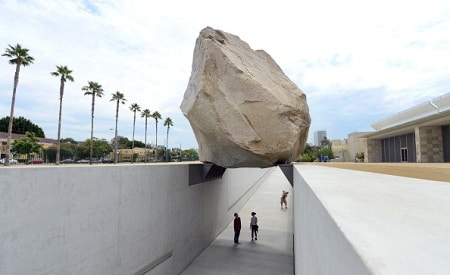 Photo: Frederic J. Brown/AFP/GettyImages
The Outshot: Levitated Mass
In this week's Outshot, Jesse talks about a powerful and amazing big ol' rock that is
Levitated Mass
, a sculpture at the Los Angeles County Museum of Art by the artist Michael Heizer.
About the show
Bullseye is a celebration of the best of arts and culture in public radio form. Host Jesse Thorn sifts the wheat from the chaff to bring you in-depth interviews with the most revered and revolutionary minds in our culture.
Bullseye has been featured in Time, The New York Times, GQ and McSweeney's, which called it "the kind of show people listen to in a more perfect world." Since April 2013, the show has been distributed by NPR.
If you would like to pitch a guest for Bullseye, please CLICK HERE. You can also follow Bullseye on Twitter, YouTube, and Facebook. For more about Bullseye and to see a list of stations that carry it, please click here.
Get in touch with the show
How to listen
Stream or download episodes directly from our website, or listen via your favorite podcatcher!