Episode notes
New to Bullseye? Subscribe to our podcast in iTunes or with your favorite podcatcher to make sure you automatically get the newest episode every week.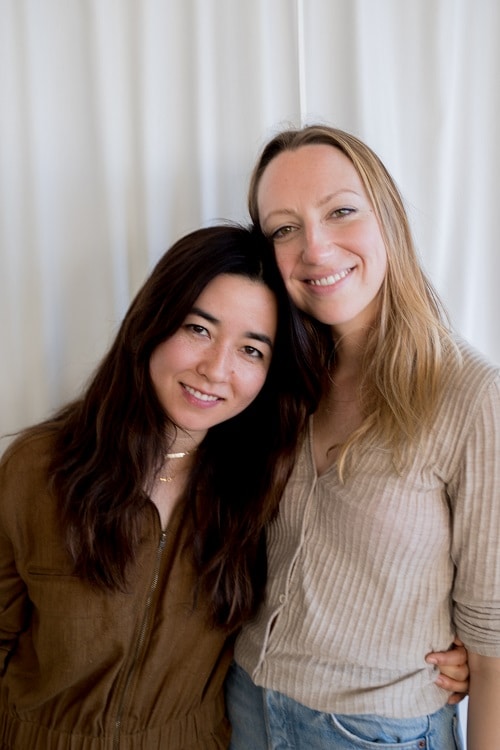 Photo: Jesse Thorn
Maya Erskine and Anna Konkle on their new Hulu show 'Pen15'
Maya Erskine and Anna Konkle join us to discuss their new coming of age show Pen15. It's a show about middle school. Or, more accurately: it's about a version of middle school you might have actually experienced.The show is set in the year 2000 with plenty of cuts from N*SYNC and Lit and Mandy Moore. The characters wear Bebe tanks, Ruff Ryders shirts and UFO pants. It's a show about kids that definitely isn't for kids – sex and menstruation come up a bit, for example. The show digs deeper into what it means to be 12 or 13. A time in your life when a lot of kids are very, very insecure.
On Pen15, Maya and Anna play middle school aged versions of themselves. They're best friends. Maya has a bowl cut. Anna has braces. They're starting 7th grade at the beginning of the show and while 6th grade wasn't great, they have a pretty good feeling that this year is gonna be different.
Maya and Anna tell us how they mined stories from their own lives to make the show. And why they cast Richard Karn – yes, Al from Home Improvement – as Maya's dad.
Pen15 is now streaming on Hulu
About the show
Bullseye (formerly known as The Sound of Young America) is a weekly celebration of the best of arts and culture. Host Jesse Thorn sifts the wheat from the chaff to bring listeners in-depth interviews with the most revered and revolutionary minds in our culture.
The show is carried by public radio stations around the country, and was the first public radio program west of the Mississippi to podcast. It has received plaudits from publications like Time Magazine (which called it "Pick of the Podcasts") and Salon.com. It was also honored by the iTunes editorial staff as a "classic" Best of iTunes selection. Since April 2013, the show has been distributed by NPR.
If you would like to pitch a guest for Bullseye, please email producer@maximumfun.org. Follow @Bullseye on Twitter and join the Bullseye Facebook group.
How to listen
Stream or download episodes directly from our website, or listen via your favorite podcatcher!