Episode notes
New to Bullseye? Subscribe to our podcast in iTunes or with your favorite podcatcher to make sure you automatically get the newest episode every week.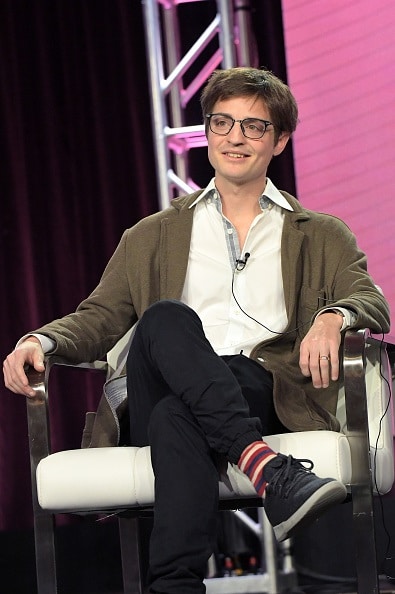 Photo: Charley Gallay/Getty Images for Turner
Humorist Simon Rich joins us to read a selection from his new book of short stories.
Simon Rich is a novelist and screenwriter who has worked on
Saturday Night Live
before moving on to create and write for the show
Man Seeking Woman
. His new show just premiered on TBS. It's called
Miracle Workers
and stars, among many others, Steve Buscemi as God.
Simon's also an author and a regular contributor to The New Yorker. He's written 7 books. Seven! Dude hasn't even turned 35 yet.
His latest is a book called Hits and Misses. It's a collection of short stories. Simon was nice enough to come by the Bullseye studios to read a few including one called "Riding Solo: The Oatsy Story" which is about… well…let's see, here…
They say history is written by the victors. Celebrating the exploits of so-called great men. The Washingtons. The Lincolns. The Paul Reveres. And history is never, ever, written by the horses these great men rode.
Until now.
You can get Simon's new book at most major book retailers and you can watch his newest show, Miracle Workers on TBS.
About the show
Bullseye is a celebration of the best of arts and culture in public radio form. Host Jesse Thorn sifts the wheat from the chaff to bring you in-depth interviews with the most revered and revolutionary minds in our culture.
Bullseye has been featured in Time, The New York Times, GQ and McSweeney's, which called it "the kind of show people listen to in a more perfect world." Since April 2013, the show has been distributed by NPR.
If you would like to pitch a guest for Bullseye, please CLICK HERE. You can also follow Bullseye on Twitter, YouTube, and Facebook. For more about Bullseye and to see a list of stations that carry it, please click here.
Get in touch with the show
How to listen
Stream or download episodes directly from our website, or listen via your favorite podcatcher!