Episode notes
New to Bullseye? Subscribe to our podcast in iTunes or with your favorite podcatcher to make sure you automatically get the newest episode every week.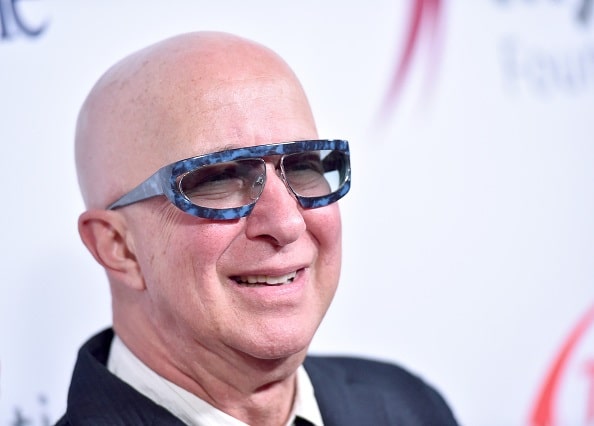 Photo: Kevin Winter/Getty Images
Paul Shaffer on Leaving The Late Show and his new album
Paul Shaffer is best known for his work as the band leader and music director on David Letterman's late night TV shows, from the late 80's until 2015. Though he was in charge of choosing and playing the music that would appear on the show, Shaffer was kind of a sidekick to Letterman, pulling things out of hats and setting up joke punchlines for him. Before Shaffer was on The Late Show, he was a band member on Saturday Night Live. He would appear in sketches with Bill Murray and would play piano during the Blues Brothers sketches. Letterman took notice and decided he wanted that rapport to be a part of his show.
Shaffer is not just known for working with Letterman. He has written a couple of really great disco tunes, including the 1983 jam It's Raining Men, and plays with The Late Show's The World's Most Dangerous Band.
He and Jesse talk about his expansive career, what it was like working on a show everyday for half of his life then not, and his impressive eyewear.
You can catch Paul Shaffer & The World's Most Dangerous Band on tour this Spring. Their new album is on sale now.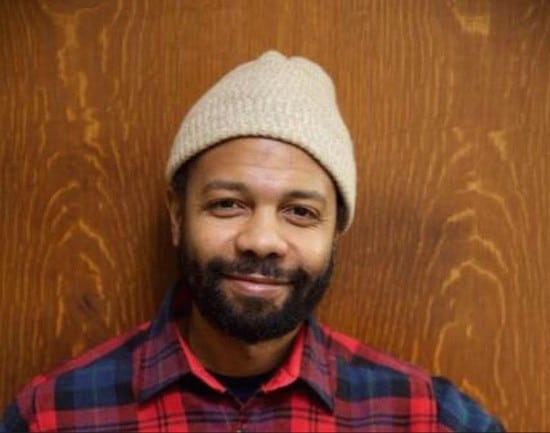 Photo: Gregg Richards
Javaka Steptoe on his Caldecott Award Winning book Radiant Child
Javaka Steptoe is a children's book author and illustrator who has made a career of biographizing his heroes and creating books that reflect the diversity of his neighborhood. He makes an effort to illustrate books that have people of all races, all kinds of families, from a variety of socio-economic backgrounds present.
Growing up in New York and being the son of children's book author/illustrator John Steptoe, Javaka knew he was going to be an artist from the time he was a child. His first book In Daddy's Arms I am Tall, received the Coretta Scott King award for Illustrators in 1997, and many of his subsequent books recieved awards and recognition. His newest book, Radiant Child: The Story of Young Artist Jean-Michel Basquiat has won the 2017 Caldecott award, which is basically the Pulitzer Prize for children's books.
Javaka joins Jesse to talk about what it was like to grow up with a well known father, where his passion and interest in Jean-Michel Basquiat came from, and why he finds it important to create diversity in the books that children read.
Javaka's book Radiant Child:The Story of Young Artist Jean-Michel Basquiat is out now.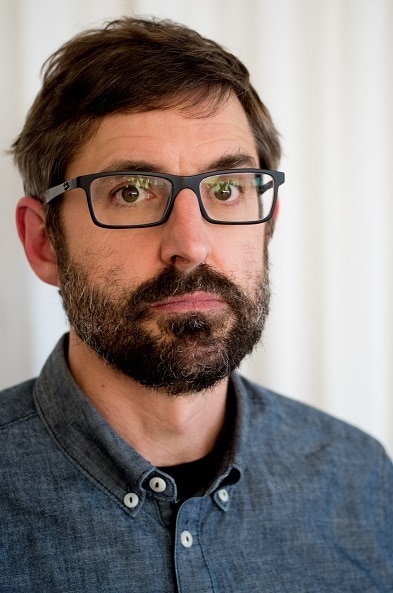 Photo: Jesse Thorn
The Craziest Day Of My Career: Louis Theroux
Louis Theroux is a British documentarian whose career has found himself interacting with some of the most depraved and despised people in our society. He reported on the family who runs the Westboro Baptist Church and spent time with the the leader of the White Aryan Resistance and his family. Louis, whose main interest is finding out why members of niche political parties and subcultures do what they do, also spends time with less harmful people, such as UFO hunters and Swingers on his BBC program Weird Weekends. As a part of this series, he reported on the pro-wrestling community in the United States, and took on the challenge of training with the new recruits. Louis recalls that experience for us as the craziest day of his career. Lets just say, things did not end well.
Louis has a new documentary out now called My Scientology Movie.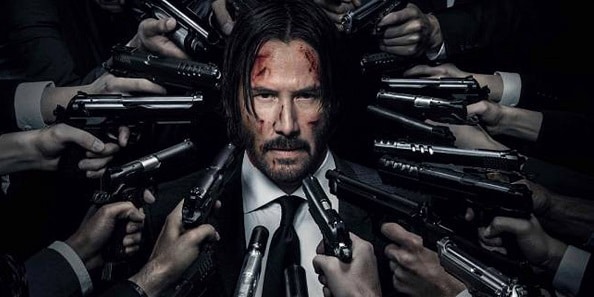 The Outshot: John Wick 2
What makes a perfect action film? No dialogue.
Guests
Paul Shaffer
Javaka Steptoe
Louis Theroux
About the show
Bullseye (formerly known as The Sound of Young America) is a weekly celebration of the best of arts and culture. Host Jesse Thorn sifts the wheat from the chaff to bring listeners in-depth interviews with the most revered and revolutionary minds in our culture.
The show is carried by public radio stations around the country, and was the first public radio program west of the Mississippi to podcast. It has received plaudits from publications like Time Magazine (which called it "Pick of the Podcasts") and Salon.com. It was also honored by the iTunes editorial staff as a "classic" Best of iTunes selection. Since April 2013, the show has been distributed by NPR.
If you would like to pitch a guest for Bullseye, please email producer@maximumfun.org. Follow @Bullseye on Twitter and join the Bullseye Facebook group.
How to listen
Stream or download episodes directly from our website, or listen via your favorite podcatcher!