Episode notes
TELL US WHAT YOU LOVE (or DON'T!) ABOUT BULLSEYE: Take this quick listener survey.
We listen to your input and want to make the show even better for you.
New to Bullseye? Subscribe to our podcast in iTunes or with your favorite podcatcher to make sure you automatically get the newest episode every week.
And if you're looking for a particular segment to listen to or share, check us out on Soundcloud.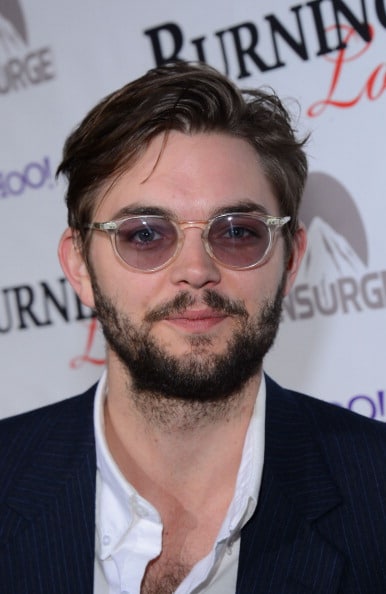 Mark Davis/Getty Images Entertainment/Getty Images
Nick Thune on Being the Teenage "All-American Rehab Boy", Starting in Stand Up, and 'Folk Hero'
Nick Thune strums the guitar during his stand up, but he's not a guitar comic who plays funny songs. He uses it to underscore his set, which has included everything from non-sequiturs, to audience games, to stories about a talking dalmation and his idea for a "You're Welcome" card.
And while some comics heavily mine their personal lives and demons for comedy, Thune hasn't been one of them. He says that's changing some now, and he's opening up on-stage.
Thune talks to us about his unusual origin story — from giving testimony at church camp to becoming a stand up comic. He'll explain how a schoolyard fight and teenage drinking helped land him in rehab, when he had his own coming-to-God moment, and how he discovered he loved performing.
Thune's newest special, Folk Hero, is available on Netflix Instant and digital retailers.
If you liked this, let someone know! Click here to share this segment.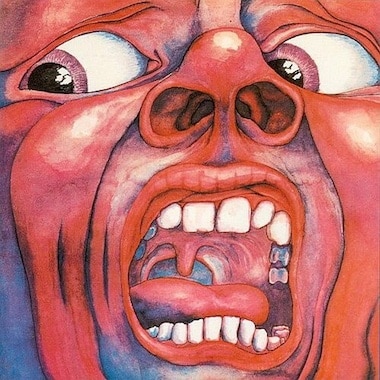 Canonball with Marc Weingarten and Tyson Cornell: King Crimson's 'In The Court of the Crimson King'
Every so often we like to take a closer look at albums that should be considered classics, to find out what makes them great. It's Canonball.
No one says The Rolling Stones don't belong in the pop music canon. But what about Genesis? Or Yes? What about the prog rockers? The music wasn't down and dirty, and the songs weren't pop-radio short. Sometimes they were downright long. But prog has always had its loyalists.
This week Marc Weingarten and Tyson Cornell, the editors of the prog rock anthology Yes Is The Answer: (And Other Prog Rock Tales), explain why the King Crimson album In The Court of the Crimson King is a classic, and how it laid the foundation for a whole genre. They'll explain how these classically trained musicians mixed flutes, horns, blues riffs, and synthesizers to create this face melting album.
Yes Is The Answer: (And Other Prog Rock Tales) is now available in paperback.
If you liked this, let someone know! Click here to share this segment.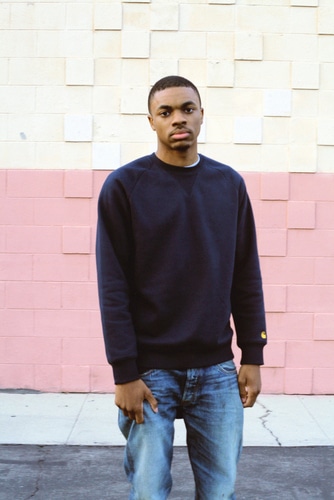 Vince Staples on Growing Up in Long Beach, Gang Culture, and 'Shyne Coldchain Vol. 2'
The rapper Vince Staples is 20 years old. As a teenager, he got jumped into a gang in Long Beach, where he's from. He didn't expect to become a rapper. And unlike some rappers, he doesn't think street life is anything to brag about.
He's been fighting against his own upbringing and the gang culture that surrounded him since childhood, and his verses reflect that. He's released several well-received mixtapes, and he's continually outshone other rappers in guest verses on their own tracks.
Staples talks to us about growing up, the inside joke of 'Shyne Coldchain', and why a life of gang banging seemed like fate.
His newest mixtape is Shyne Coldchain, Vol. 2. You can also hear him on the new Common single, Kingdom.
If you liked this, let someone know! Click here to share this segment.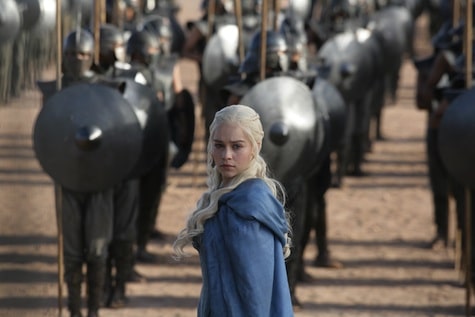 The Outshot: Game of Thrones
Like the 18 million people who watch it each week, Jesse loves Game of Thrones. But though he finds himself jumping up and down and shouting at the TV, he doesn't care how it all will end. Why? He'll explain.
If you liked this, let someone know! Click here to share this segment.
Guests
Nick Thune
Vince Staples
Marc Weingarten
Tyson Cornell
About the show
Bullseye is a celebration of the best of arts and culture in public radio form. Host Jesse Thorn sifts the wheat from the chaff to bring you in-depth interviews with the most revered and revolutionary minds in our culture.
Bullseye has been featured in Time, The New York Times, GQ and McSweeney's, which called it "the kind of show people listen to in a more perfect world." Since April 2013, the show has been distributed by NPR.
If you would like to pitch a guest for Bullseye, please CLICK HERE. You can also follow Bullseye on Twitter, YouTube, and Facebook. For more about Bullseye and to see a list of stations that carry it, please click here.
Get in touch with the show
How to listen
Stream or download episodes directly from our website, or listen via your favorite podcatcher!