Episode notes
Our WORLD TOUR OF SEVERAL AMERICAN CITIES kicks off next week in Los Angeles on Friday, November 13 with William H. Macy, Chicano Batman and Baron Vaughn – get your tickets now!
Plus check us out in Boston, Brooklyn, Manhattan, Philly and DC with guests Barney Frank, Mission of Burma, Tavi Gevinson, David Cross, John Hodgman, Joel Hodgson, Ray Suarez, Dan Deacon and more. It's all at BullseyeTour.com. Don't miss it!
New to Bullseye? Subscribe to our podcast in iTunes or with your favorite podcatcher to make sure you automatically get the newest episode every week.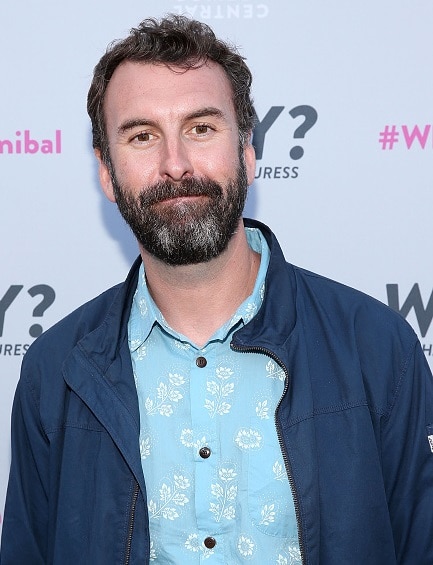 Jesse Grant/Getty Images for Comedy Central
Matt Braunger on Class Clowning, Trying Even if You Fail, and Teenage Rapping
Actor, writer and stand-up comedian Matt Braunger always knew that he wanted a life in comedy. He was so sure of this career path that he never seriously considered a backup plan. It was, as he puts it, comedy or die.
Thankfully, it's been the former and his observant sense of humor is on full display in his latest comedy special, Big Dumb Animal. Along with being a cast member on the final season of the sketch comedy show, MADtv, he's acted on numerous television shows including the United States of Tara and Pushing Daisies. He's also made appearances on the Late Show with David Letterman, the Tonight Show with Conan O'Brien and Chelsea Lately.
Braunger joins Jesse to talk about playing the dumb, clueless husband in television commercials, how he's worked to be less negative and enjoy the present moment, and why it's so important to try (even if you fail).
Big Dumb Animal is available now for streaming on Netflix.
If you liked this, let someone know! Click here to share this interview.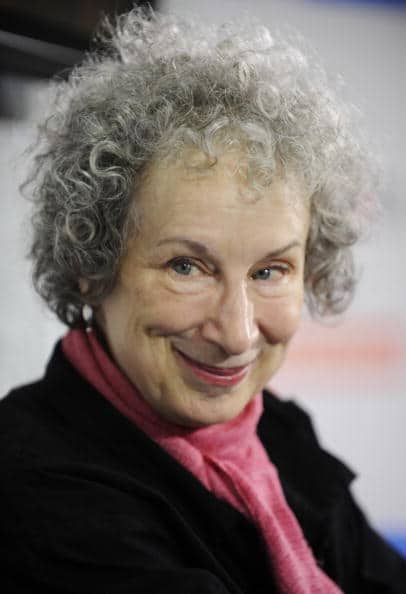 John Macdougall/AFP/Getty Images
Margaret Atwood on Sex in 'The Heart Goes Last', Childhood Brutishness and Shakespeare
Canadian-born author and poet Margaret Atwood has had an extremely successful career as writer, despite, as she relays to us, the fact that she was not the most memorable or exceptional English student. Her work includes the novels Cat's Eye and The Handmaid's Tale as well as many volumes of poetry, and often deals with feminism and politics.
Her latest novel, The Heart Goes Last is a dark comic take on the near future, where lawful people are imprisoned and the lawless are free. The narrative was first introduced to readers in serial form on the website Byliner, and takes on its full shape as a novel which explores issue of sexuality and sexual politics.
Atwood spoke with our contributor Guy Branum to discuss why she believes a novel is an opportunity to share an experience rather than a pulpit from which to preach, delves into her favorite aspects of Shakespeare, and shares her favorite version of her own origin story as a writer.
The Heart Goes Last is available now.
If you liked this, let someone know! Click here to share this.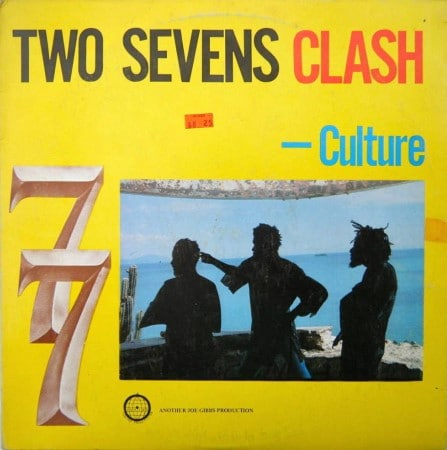 The Outshot: The Sound of the Apocalypse
In 1977, the country of Jamaica was in economic and social turmoil. Only 15 years after it gained its independence, the country was experiencing difficulties that some believed were signs of the coming apocalypse, specifically on the date of July 7, 1977, the day the two sevens would clash. Jesse shares how the voice of hope came in the form of Joseph Hill, the frontman of a reggae band called Culture.
If you liked this, let someone know! Click here to share this..
Guests
Matt Braunger
Margaret Atwood
About the show
Bullseye is a celebration of the best of arts and culture in public radio form. Host Jesse Thorn sifts the wheat from the chaff to bring you in-depth interviews with the most revered and revolutionary minds in our culture.
Bullseye has been featured in Time, The New York Times, GQ and McSweeney's, which called it "the kind of show people listen to in a more perfect world." Since April 2013, the show has been distributed by NPR.
If you would like to pitch a guest for Bullseye, please CLICK HERE. You can also follow Bullseye on Twitter, YouTube, and Facebook. For more about Bullseye and to see a list of stations that carry it, please click here.
Get in touch with the show
How to listen
Stream or download episodes directly from our website, or listen via your favorite podcatcher!