Episode notes
New to Bullseye? Subscribe to our podcast in Apple Podcasts or with your favorite podcatcher to make sure you automatically get the newest episode every week.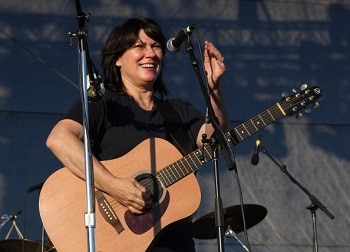 Photo: Trixie Textor/Getty Images
The Breeder's Kim Deal on their new album "All Nerve"
Kim Deal
got her start as a professional musician after responding to a classified ad in the back of a local newspaper in Boston. Out of that exchange, she and three new friends formed The Pixies. The group became indie rock tastemakers, but they never produced a real chart topping hit. But during what ended up being a 10+ year hiatus for the band, Deal formed The Breeders. And Kim had a hit: "Cannoball" was a song she wrote for their 1993 album "Last Splash," which made it to the US Billboard Hot 100 and got constant play on MTV.
Kim still lives in Dayton, Ohio, her hometown. There she honed her skills singing and playing acoustic guitar with her sister. She tells Jesse about the music scene in Dayton, how unintended her success was, and what it felt like the first moment she realized that she had written a song that people wanted to dance to. Kim also talks about bringing The Breeders back together for their latest album to be released this week. "All Nerve" will be their first release in nearly ten years.
Click here to listen to Kim Deal's interview on YouTube.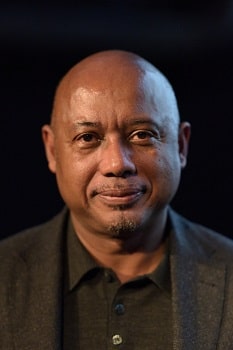 Photo: Magnus Norden/Flickr Creative Commons
Raoul Peck on his latest movie "The Young Karl Marx"
Raoul Peck is a seriously successful serious filmmaker. The Haitian born director was nominated for an Academy Award last year for best documentary for his film "I Am Not Your Negro" about writer James Baldwin. In his latest scripted film
"The Young Karl Marx,"
Peck was faced with a unique challenge: how to write a compelling story about the origin of a theory. Seven hours of screenplay, and ten years later, Peck tells Jesse about what went into bringing to life the personal tale of one of the most important thinkers in modern history – a figure who Pecks says wrote more about money while spending so much time living without it.
Peck himself lived a lot of his life struggling financially. He says he made the choice to never compromise his art in order to just to earn a living. This unwavering focus, he says, had a lot to do with growing up under a dictatorship in Haiti where there was no opportunity to think of accumulating wealth, buying a big house, or owning a car because all that could be so easily taken away.
Click here to listen to Raoul Peck's interview on YouTube.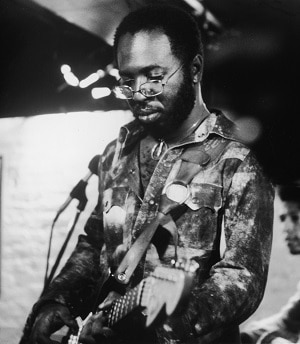 Hulton Archive/Getty Images
The Outshot: Curtis Mayfield
And finally, on the Outshot, soul musician and "Superfly" singer/songwriter
Curtis Mayfield
blended gospel, and black power on "Curtis," one of his most underrated records.
About the show
Bullseye is a celebration of the best of arts and culture in public radio form. Host Jesse Thorn sifts the wheat from the chaff to bring you in-depth interviews with the most revered and revolutionary minds in our culture.
Bullseye has been featured in Time, The New York Times, GQ and McSweeney's, which called it "the kind of show people listen to in a more perfect world." Since April 2013, the show has been distributed by NPR.
If you would like to pitch a guest for Bullseye, please CLICK HERE. You can also follow Bullseye on Twitter, YouTube, and Facebook. For more about Bullseye and to see a list of stations that carry it, please click here.
Get in touch with the show
How to listen
Stream or download episodes directly from our website, or listen via your favorite podcatcher!