Episode notes
New to Bullseye? Subscribe to our podcast in iTunes or with your favorite podcatcher to make sure you automatically get the newest episode every week.
This week, we are bringing you interviews from Maximum Fun and the Columbia Journalism Review's new podcast, The Turnaround! Jesse Thorn sits down with some of our greatest living interviewers to bring you raw conversations about journalism, broadcasting, and what it's like to do what they do. You can subscribe now in Apple Podcasts, and catch the first episode on June 22nd!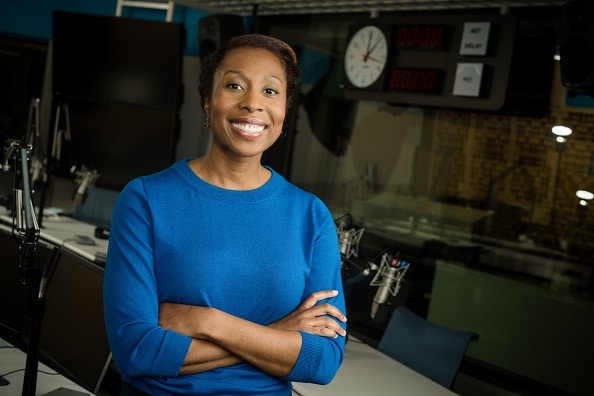 Photo: Stephen Voss/NPR
Audie Cornish on authenticity in interviewing
Audie Cornish co-hosts NPR's
All Things Considered
. On NPR, she's often doing live interviews on breaking stories, interviewing reporters and newsbreakers who are on the scene after huge, sometimes really scary events took place. In a world where news moves so quickly, it's gotten easier and easier for hosts like Audie to slip up, maybe get a fact wrong. Honestly, the whole thing kind of terrifies me. But when Audie's covering a breaking story, she's careful, she's unflappable, and prepared.
This week, Jesse sits down with Audie to talk about how she got into broadcasting and the difference between working in broadcasting and print journalism. She tells us what it's like to work at such an established news institution like NPR, and why the word "dispassionate" does not describe her and her fellow broadcasters.
You can listen to Audie Cornish every weekday on NPR's All Things Considered on your local NPR affiliate station.
Click here to listen to Jesse's interview with Audie Cornish!
Marc Maron on how his garage creates intimacy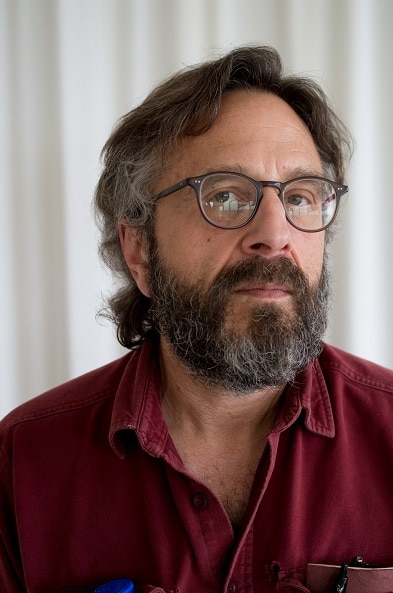 Photo: Jesse Thorn
Marc Maron is a standup, an actor, and hosts of one of the biggest podcasts ever: WTF with Marc Maron. Recorded out of his garage in Highland Park, Los Angeles, Maron does long, kind of free form conversations with comedians, musicians, actors. He even got Barack Obama to come by. When you listen to WTF, though, you aren't just listening for the guest. Maron has a big personality, and it shows in his interviews – he's not rattling off a list of questions but instead having a really intimate and revealing conversation with his guests. It doesn't always go great, but it always reveals a lot about the guest, even if they aren't into it.
Marc and Jesse talk about what it's like recording his very popular show in his garage, his tactics for getting people to open up to him, and the differences between his stand up and podcast personas.
Marcs podcast WTF with Marc Maron comes out twice a week! He also has a book called Waiting for the Punch coming out this fall.
Click here to listen to Jesse's interview with Marc Maron!
Katie Couric on hosting a morning news show and asking the difficult questions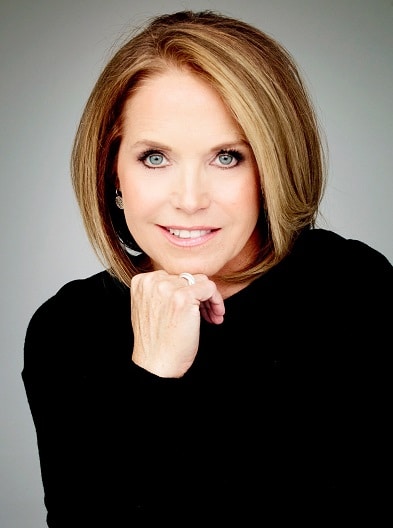 Katie Couric has worked in TV news for almost 40 years. She's hosted the
Today Show
, CBS Evening News, and is currently the Yahoo! Global News anchor. Name a super famous person, and she's probably talked with them; from presidents to prime ministers to first ladies and movie stars. Katie is also interested in talking to regular citizens, working on projects like
Gender Revolution
and
Under The Gun
. When she's not anchoring or filming documentaries, she's recording and hosting her own
podcast
.
Katie talks about what it's like to host a morning news show and about the questions that she's embarrassed to ask. Plus, she gives us tips on what to do if you want to get out of a conversation at a party.
Click here to listen to Jesse's interview with Katie Couric!
Guests
Katie Couric
Marc Maron
Audie Cornish
About the show
Bullseye is a celebration of the best of arts and culture in public radio form. Host Jesse Thorn sifts the wheat from the chaff to bring you in-depth interviews with the most revered and revolutionary minds in our culture.
Bullseye has been featured in Time, The New York Times, GQ and McSweeney's, which called it "the kind of show people listen to in a more perfect world." Since April 2013, the show has been distributed by NPR.
If you would like to pitch a guest for Bullseye, please CLICK HERE. You can also follow Bullseye on Twitter, YouTube, and Facebook. For more about Bullseye and to see a list of stations that carry it, please click here.
Get in touch with the show
How to listen
Stream or download episodes directly from our website, or listen via your favorite podcatcher!