Episode notes
New to Bullseye? Subscribe to our podcast in iTunes or with your favorite podcatcher to make sure you automatically get the newest episode every week.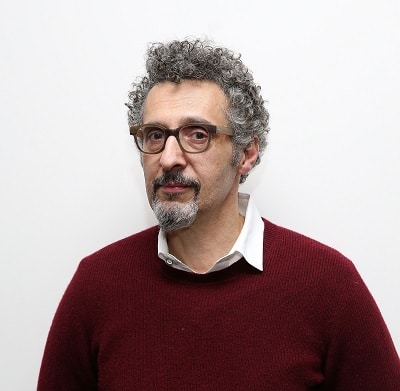 Photo: Robin Marchant / Getty Images
John Turturro on 'Do the Right Thing,' 'The Big Lebowski,' his new film 'Gloria Bell' and more
Acting legend John Turturro joins us to chat about his latest project
Gloria Bell
. It's a movie about a relationship between two people who've both already been through a lot. Turturro plays Arnold, a retired Navy officer. He stars opposite Julianne Moore, who plays Gloria.
It's filled with both the highs and lows that come with new relationships. They're both divorced. And things are especially complicated for Arnold. His adult children still turn to him for money. Gloria, on the other hand, is more free-spirited and for the most part is independent from her family. She's never really had a reason to settle down. She works a regular nine to five, and spends her nights at clubs around Los Angeles dancing to Earth, Wind and Fire and Anita Ward.
It's a love story that's messy and nuanced. The performances from both Turturro and Moore are touching, emotional and engrossing. Turturro will tell us how he nailed down the subtleties and complexities of playing a character that might seem like an average joe. Plus, he'll share stories from his time working on some true classics – Spike Lee's Do The Right Thing and the Coen Brothers The Big Lebowski.
About the show
Bullseye is a celebration of the best of arts and culture in public radio form. Host Jesse Thorn sifts the wheat from the chaff to bring you in-depth interviews with the most revered and revolutionary minds in our culture.
Bullseye has been featured in Time, The New York Times, GQ and McSweeney's, which called it "the kind of show people listen to in a more perfect world." Since April 2013, the show has been distributed by NPR.
If you would like to pitch a guest for Bullseye, please CLICK HERE. You can also follow Bullseye on Twitter, YouTube, and Facebook. For more about Bullseye and to see a list of stations that carry it, please click here.
Get in touch with the show
How to listen
Stream or download episodes directly from our website, or listen via your favorite podcatcher!