Episode notes
New to Bullseye? Subscribe to our podcast in iTunes or with your favorite podcatcher to make sure you automatically get the newest episode every week.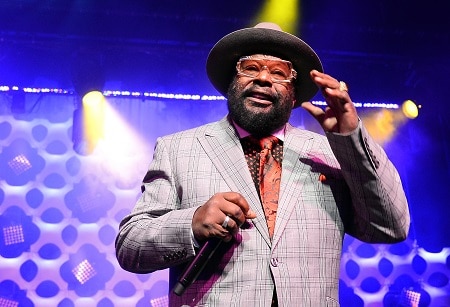 Photo: Ethan Miller / Getty Images
P-Funk's George Clinton: From Doo Wop to Funk, and Saving His Musical Career
This week, we'll revisit a couple of our favorite interviews from Bullseye past. First up, the legendary
George Clinton
. He's the musician, producer and mastermind of Parliament-Funkadelic. He started his career singing doo wop, later found himself writing songs for Motown, and finally wound up creating a wholly unique sound and visual experience with Parliament-Funkadelic. They made hits like "One Nation Under A Groove" and "Flashlight" and their performances were as funky as their tunes.
In recent years, Clinton has found himself entangled in a series of legal battles over the copyrights of his songs. While fighting in the courts, George found himself fighting for his health as well. The doctor of the Funk gave himself his own prognosis: if he was going to continue a musical career and regain agency in his business affairs, he had to clean up his act, and he has.
The pioneer of funk joins us this week to talk about the evolution of his sound, getting wild onstage, and putting forward momentum back into his working and personal life.
George Clinton and Parliament Funkadelic are still touring and recording. You can track him down on his official website.
Check out this interview on YouTube!
This interview originally aired in March of 2014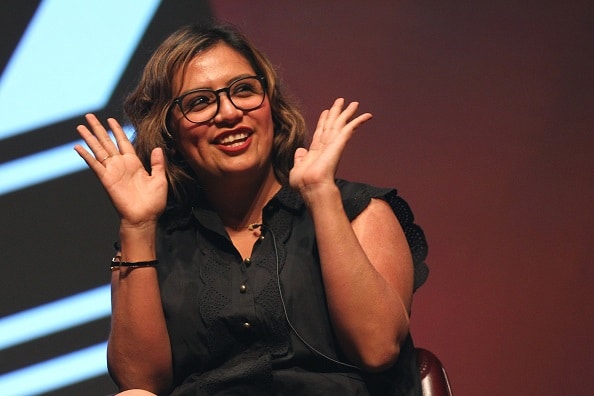 Photo: Tommaso Boddi / Stringer
Cristela Alonzo has a new stand-up special on Netflix, Lower Classy
Cristela Alonzo is a veteran stand-up comedian, actress, writer, and producer. She's also something of a pioneer. You might remember her from the ABC sitcom
Cristela
, where she was the first Latina to create, write, produce, and star in her own show.
She talks to Jesse about her formative years growing up in South Texas with an undocumented parent. Hiding from police and immigration raids were daily realities in her small border town. Her family was also desperately poor–she recalls squatting in an abandoned diner.
Down the road, Cristela discovered she had a talent for weaving those tough experiences into comedy gold. That gift is on full display in her Netflix standup special, Lower Classy, as she takes on difficult topics including racial stereotypes, immigration, poverty, and parenting, all with her trademark smile and laugh. Cristela recalls the long journey that led to the special, and how being a comedian is, for her, about more than simply making people laugh.
Cristela Alonzo's stand-up special, Lower Classy, is available to stream on Netflix now. You can also hear her on Maximum Fun's new scripted podcast "Bubble," in which she plays an evil corporate executive.
Check out this interview on YouTube!
This interview originally aired in February of 2017
The Outshot: "Wells for Boys"
In this week's Outshot, Jesse shares a Saturday Night Live sketch that spoke to him in a particularly magical way. Behold, Wells for Boys:
This segment originally aired in February of 2017
Guests
George Clinton
Cristela Alonzo
About the show
Bullseye is a celebration of the best of arts and culture in public radio form. Host Jesse Thorn sifts the wheat from the chaff to bring you in-depth interviews with the most revered and revolutionary minds in our culture.
Bullseye has been featured in Time, The New York Times, GQ and McSweeney's, which called it "the kind of show people listen to in a more perfect world." Since April 2013, the show has been distributed by NPR.
If you would like to pitch a guest for Bullseye, please CLICK HERE. You can also follow Bullseye on Twitter, YouTube, and Facebook. For more about Bullseye and to see a list of stations that carry it, please click here.
Get in touch with the show
How to listen
Stream or download episodes directly from our website, or listen via your favorite podcatcher!