Episode notes
New to Bullseye? Subscribe to our podcast in iTunes or with your favorite podcatcher to make sure you automatically get the newest episode every week.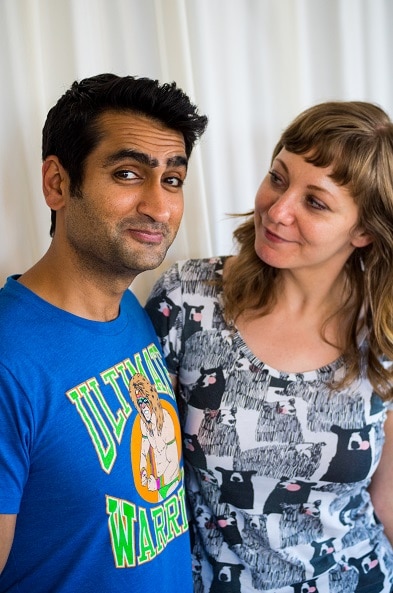 Photo: Jesse Thorn
Emily Gordon and Kumail Nanjiani on writing a romcom based on their lives
Emily Gordon and Kumail Nanjiani co-wrote the Judd Apatow produced romantic comedy
The Big Sick
. It's a sweet, hilarious and truthful story about how the two of them fell in love, tossing all of the classic romantic comedy tropes out of the window. Kumail and Emily come from really different backgrounds; Kumail's from Pakistan. Emily: North Carolina. The film tells their story of finding each other after navigating Kumail's family's traditional views on marriage and an illness that almost breaks them apart.
Before Emily Gordon was writing screenplays and making films, she was a therapist, working with mentally challenged individuals. After over 5 years working as a therapist, she realized that she needed to change careers, moving on to writing full time, and contributing to online and print magazines.
Most people know Kumail Nanjiani as Dinesh on Mike Judge's HBO hit, Silicon Valley. He's also been on Broad City, Newsreaders, and voices characters on Adventure Time. He has been a stand-up comic for a long time and in 2013, got a Comedy Central stand up special called Beta Male.
Jesse, Kumail, and Emily talk about what it was like making a movie about their real life relationship, and about the changes that were made from the first draft to the one that we see in cinemas. They also talk about learning to let go of their story to other people in the creative group, and the first time they showed the movie to their parents.
You can find The Big Sick in theaters nationwide. Emily also wrote a self-help book for superheroes called Super You: Release Your Inner Super Hero. Also, don't forget to watch Kumail's Beta Male for a solid 40 minutes of laughter.
Click here to listen to Jesse's interview with Emily Gordon and Kumail Nanjiani!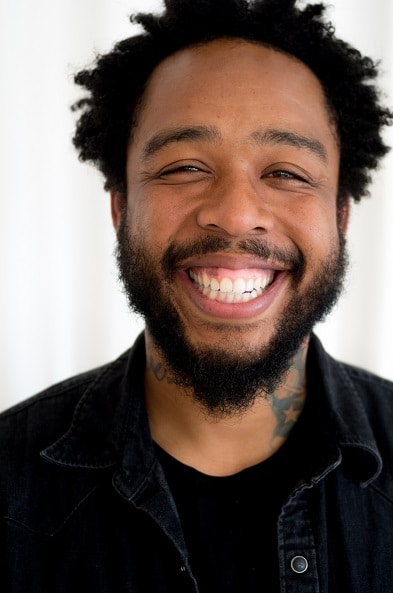 Photo: Jesse Thorn
Terrace Martin on Jazz, Hip-Hop, and working with Kendrick Lamar
Terrace Martin is a musician and producer. He is from Los Angeles' Crenshaw District and grew up in a jazz household, with both of his parents being musicians. He picked up the saxophone at a young age, his talent for the horn leading him all the way through arts high school to California Institute of the Arts. After deciding college wasn't for him, he went on tour with some big acts and began producing for people like Snoop Dogg and YG. Terrace was heavily involved in Kendrick Lamar's
To Pimp a Butterfly
, producing many songs on the album including the hit "King Kunta."
Terrace and Jesse talk about his views on hip-hop and jazz, and why working with Kendrick Lamar is so important to him. They talk about the differences between releasing solo albums and working within a band. Finally, we find out why Terrace roamed from neighborhood to neighborhood as a teenager with his MPC 3000 drum machine.
Terrace's new record label Sounds of Crenshaw Records put out Terraces 6th studio album last year called Velvet Portraits and The Sounds of Crenshaw Vol. 1 by his band The Polyseeds this month.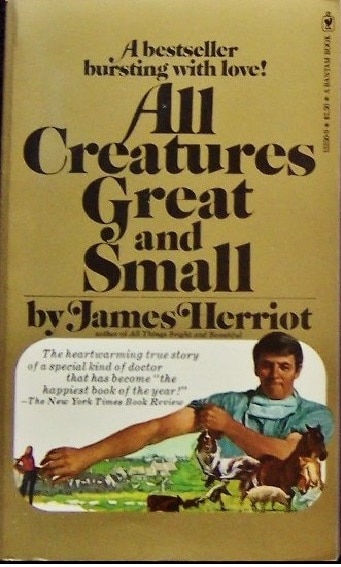 The Outshot: All Creatures Great and Small
What's the book that claims to be, and actually is, bursting with love? James Herriot's
All Creatures Great and Small
.
Click here to listen to Jesse's Outshot about All Creatures Great and Small!
Guests
Emily Gordon
Kumail Nanjiani
Terrace Martin
About the show
Bullseye is a celebration of the best of arts and culture in public radio form. Host Jesse Thorn sifts the wheat from the chaff to bring you in-depth interviews with the most revered and revolutionary minds in our culture.
Bullseye has been featured in Time, The New York Times, GQ and McSweeney's, which called it "the kind of show people listen to in a more perfect world." Since April 2013, the show has been distributed by NPR.
If you would like to pitch a guest for Bullseye, please CLICK HERE. You can also follow Bullseye on Twitter, YouTube, and Facebook. For more about Bullseye and to see a list of stations that carry it, please click here.
Get in touch with the show
How to listen
Stream or download episodes directly from our website, or listen via your favorite podcatcher!