Episode notes
New to Bullseye? Subscribe to our podcast in iTunes or with your favorite podcatcher to make sure you automatically get the newest episode every week.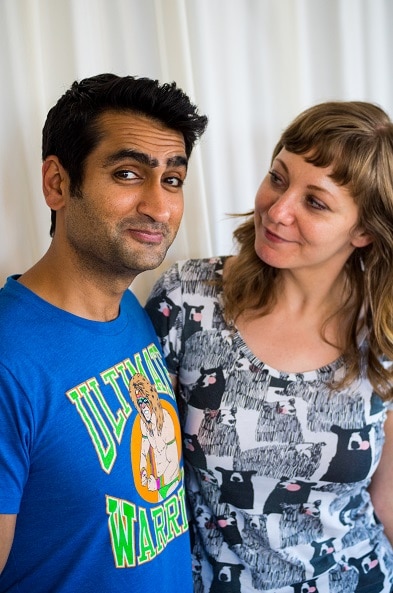 Photo: Jesse Thorn
Emily Gordon and Kumail Nanjiani on writing a romcom based on their lives
[R]Emily Gordon and Kumail Nanjiani co-wrote the Judd Apatow produced romantic comedy
The Big Sick
. It's a sweet, hilarious and truthful story about how the two of them fell in love, tossing all of the classic romantic comedy tropes out of the window. Kumail and Emily come from really different backgrounds; Kumail's from Pakistan. Emily: North Carolina. The film tells their story of finding each other after navigating Kumail's family's traditional views on marriage and an illness that almost breaks them apart.
Before Emily Gordon was writing screenplays and making films, she was a therapist, working with mentally challenged individuals. After over 5 years working as a therapist, she realized that she needed to change careers, moving on to writing full time, and contributing to online and print magazines.
Most people know Kumail Nanjiani as Dinesh on Mike Judge's HBO hit, Silicon Valley. He's also been on Broad City, Newsreaders, and voices characters on Adventure Time. He has been a stand-up comic for a long time and in 2013, got a Comedy Central stand up special called Beta Male.
Jesse, Kumail, and Emily talk about what it was like making a movie about their real life relationship, and about the changes that were made from the first draft to the one that we see in cinemas. They also talk about learning to let go of their story to other people in the creative group, and the first time they showed the movie to their parents.
Emily also wrote a self-help book for superheroes called Super You: Release Your Inner Super Hero. Also, don't forget to watch Kumail's Beta Male for a solid 40 minutes of laughter.
Click here to listen to Jesse's interview with Emily Gordon and Kumail Nanjiani!
This segment originally aired in July of 2017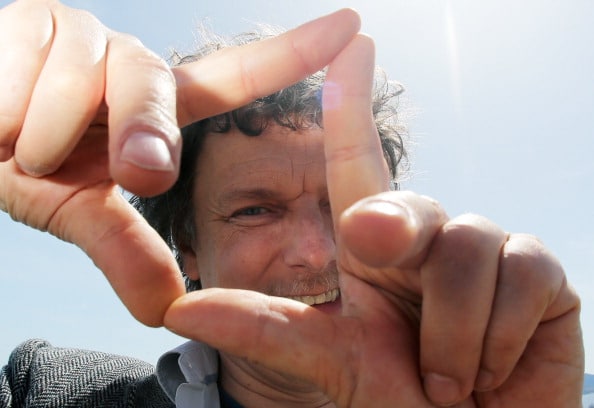 Loic Venance /AFP/Getty Images
The Song That Changed my Life: Director Michel Gondry
There's a certain kind of feeling to the director Michel Gondry's films. A little bit of happiness mixed with sadness. Nostalgia for something that you experienced, or maybe something you wish you had experienced. You may have felt it watching
Eternal Sunshine of the Spotless Mind, The Science of Sleep
, or
Mood Indigo
.
For "The Song That Changed My Life", Gondry describes the feeling of saudade and how he felt watching Nico Ferrer perform the song "Le Sud" on a Saturday night.
Michel's currently working on a big new project – it's a TV series called Kidding and it's set to star Catherine Keener, Jim Carrey, Frank Langella and more. It'll be on Showtime later this year.
Click here to listen to this segment on YouTube!
This segment originally aired in 2014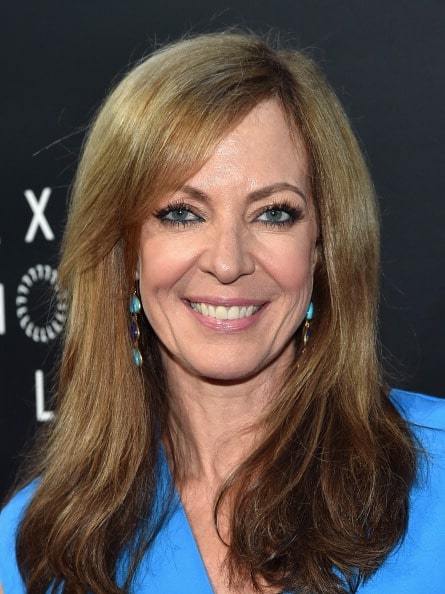 Alberto E. Rodriguez/Getty Images Entertainment/Getty Images
Allison Janney on her career from Loose Cannon Sitcom 'Mom' to Intimate Drama in 'Masters of Sex'
If you've seen Allison Janney on television lately, it's been in one of two very different roles. On the Showtime series
Masters of Sex
, Janney played as a somewhat naive, vulnerable 1950s housewife who experiences a breakthrough after many years in a sexless (but not loveless) marriage. Her story is both heartbreaking and hopeful. In the CBS sitcom
Mom
, she plays Bonnie, a recovering alcoholic who's outrageous, biting, and very funny. Bonnie's been down, but she's making peace with her estranged daughter and getting her life back together. Janney's characterizations are versatile; they allow her to be warm, steely, confident, and thin-skinned by turns. Janney has won Emmys for both roles. She's just been nominated for her first Academy Award ever for her role in
I, Tonya
, the Tonya Harding biopic.
She spoke to us in 2014 about her early acting days (including auditioning for an intimidatingly handsome Paul Newman), getting comfortable with the inevitable nude scenes for Masters of Sex, and the ways that her mom's background and brother's struggle with addiction gave her insight and empathy for her current roles.
Click here to listen to Allison Janney's interview on YouTube!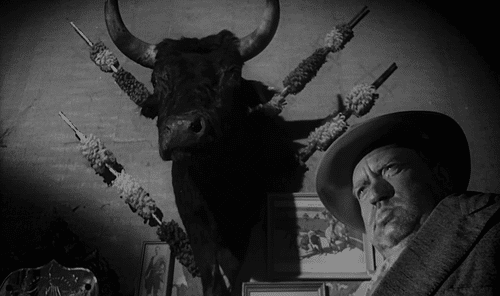 The Outshot: Orson Welles and 'Touch of Evil'
Jesse explains why the last Hollywood picture Orson Welles directed,
Touch of Evil
, tells us so much about Welles as an artist.
Click here to listen to Jesse's Outshot on YouTube!
This segment originally aired in 2014
Guests
Kumail Nanjiani
Emily Gordon
Allison Janney
About the show
Bullseye is a celebration of the best of arts and culture in public radio form. Host Jesse Thorn sifts the wheat from the chaff to bring you in-depth interviews with the most revered and revolutionary minds in our culture.
Bullseye has been featured in Time, The New York Times, GQ and McSweeney's, which called it "the kind of show people listen to in a more perfect world." Since April 2013, the show has been distributed by NPR.
If you would like to pitch a guest for Bullseye, please CLICK HERE. You can also follow Bullseye on Twitter, YouTube, and Facebook. For more about Bullseye and to see a list of stations that carry it, please click here.
Get in touch with the show
How to listen
Stream or download episodes directly from our website, or listen via your favorite podcatcher!