Episode notes
New to Bullseye? Subscribe to our podcast in iTunes or with your favorite podcatcher to make sure you automatically get the newest episode every week.
And if you're looking for a particular segment to listen to or share, check us out on Soundcloud.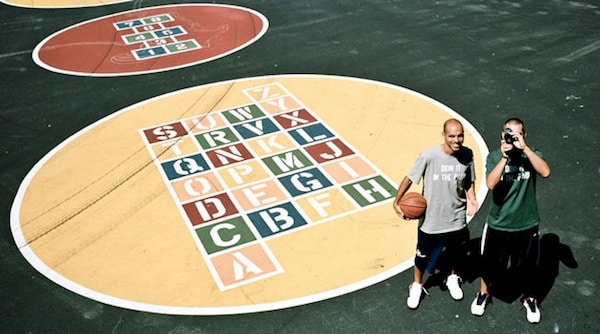 Doin' It In The Park: Pickup Basketball with Bobbito Garcia and Kevin Couliau
Kenny "The Jet" Smith was an All-American at North Carolina, first round NBA draft pick, and two-time NBA Champion with the Houston Rockets. And yet, his favorite basketball memory? The first time he was allowed to play ball on the "big court" by his apartment in Queens when he was 15 years old. Such is the power that pick-up basketball holds for New Yorkers.
Bobbito Garcia and Kevin Couliau are the filmmakers behind Doin' It In The Park, a passionate and beautiful new documentary about New York City's street basketball culture. One summer, Bobbito and Kevin jumped on their bicycles and set out to play basketball in 180 of NYC's more than 700 public outdoor courts, and talk with the diverse array of people who play there.
They talk to us about meeting the legendary playground figures, learning the history of the parks, and immersing themselves in the unique styles of play that can only be found on New York courts.
Bobbito Garcia (aka Kool Bob Love) is a street ball player and hip hop DJ. He co-founded Bounce Magazine and has been playing basketball in New York City's parks since 1973.
Kevin Couliau is a professional outdoor basketball photographer and film director. He's been playing basketball since age six.
Their film Doin' It The Park is touring the world, and is available for direct download on their website.
Click here to listen or share Doin' It in the Park with Bobbito Garcia and Kevin Couliau on Soundcloud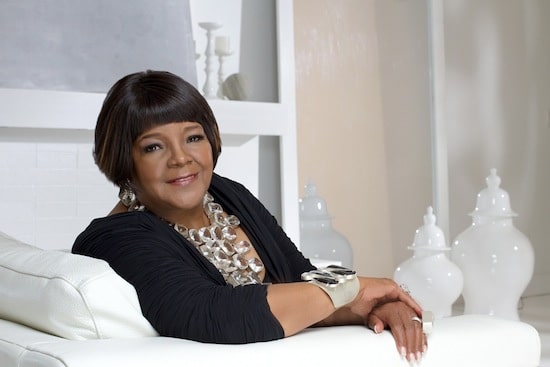 Shirley Caesar on The Song That Changed My Life: "The Lord Will Make a Way Somehow"
As a little girl growing up in North Carolina, the gospel song "The Lord Will Make a Way Somehow" inspired Shirley Caesar to keep trucking when times were tough. But it wasn't just a stirring piece of music. Just a few years later, that same song catapulted her from anonymity to national tours and a career of over sixty years (and counting).
Gospel singer, eleven-time Grammy winner and pastor Shirley Caesar on the song that changed her life: Thomas A. Dorsey's "The Lord Will Make A Way Somehow".
Pastor Caesar's newest album is Good God. She continues to tour nationwide.
Click here to listen or share Shirley Caesar on "The Song That Changed My Life" on Soundcloud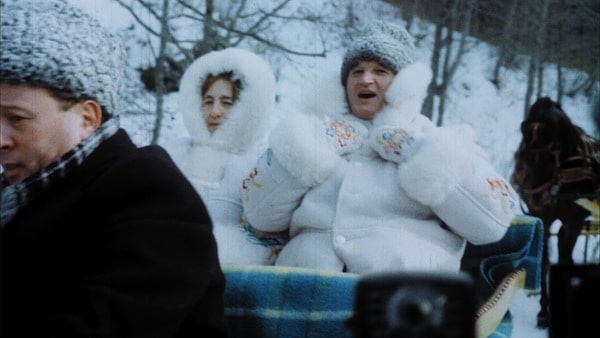 The AV Club Recommends: "Immunity" by Jon Hopkins and "The Autobiography of Nicolae Ceaușescu"
We are joined this week by two critics from the A.V. Club — news editor Sean O'Neal and film editor Alex Dowd.
Sean recommends a listen to Immunity, the new album from the UK-based electronic music producer Jon Hopkins.
Alex suggests watching The Autobiography of Nicolae Ceaușescu, a fascinating documentary compiled entirely from state-sanctioned footage of Ceausescu's brutal reign as dictator of Romania. The movie is out now on DVD.
Click here to listen or share The AV Club's Recommendations on Soundcloud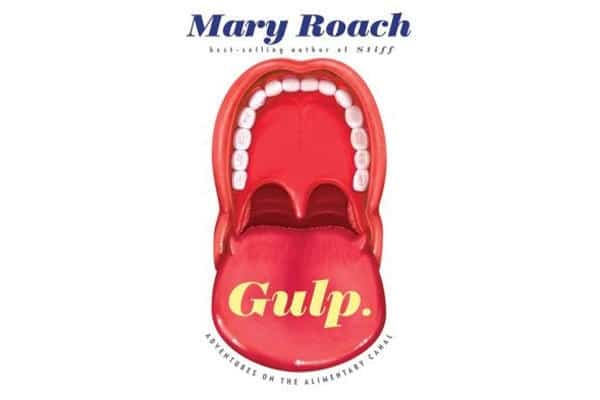 In One End And Out The Other With Mary Roach
We eat food every day, but for most of us, our exposure to it is confined to the input and output. In her new book Gulp: Adventures On The Alimentary Canal, the bestselling science writer Mary Roach shares some hilarious, enlightening tales about the beginning, middle, and end of this journey, and all of the grossly fascinating science that goes along with it.
Plus, we'll talk about eating dog food and the REAL story behind Elvis' death. Yes, we went there.
Mary Roach has tackled the science behind death, sex, space travel and more in five other books, which can be found here. If you can't get enough of Mary (we definitely can't!), check out this past interview about her last book, Packing For Mars.
Click here to listen or share Mary Roach and "Gulp: Adventures on the Alimentary Canal" on Soundcloud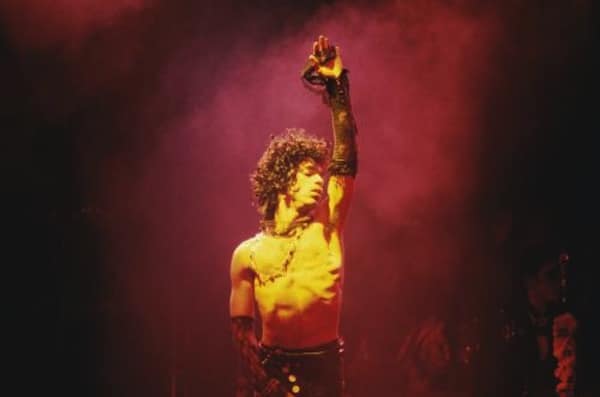 The Outshot: Prince's "Dirty Mind"
Prince is one of the rare artists whose name has become synonymous with an entire era of sound. Jesse explains how Prince's 1980 album Dirty Mind was the turning point in his career, marking a transformation from musician to music god.
Click here to listen or share The Outshot: Prince's Dirty Mind on Soundcloud
Guests
Bobbito Garcia
Kevin Couliau
Mary Roach
Shirley Caeasar
Sean O'Neal
Alex Dowd
About the show
Bullseye is a celebration of the best of arts and culture in public radio form. Host Jesse Thorn sifts the wheat from the chaff to bring you in-depth interviews with the most revered and revolutionary minds in our culture.
Bullseye has been featured in Time, The New York Times, GQ and McSweeney's, which called it "the kind of show people listen to in a more perfect world." Since April 2013, the show has been distributed by NPR.
If you would like to pitch a guest for Bullseye, please CLICK HERE. You can also follow Bullseye on Twitter, YouTube, and Facebook. For more about Bullseye and to see a list of stations that carry it, please click here.
Get in touch with the show
How to listen
Stream or download episodes directly from our website, or listen via your favorite podcatcher!