Episode notes
New to Bullseye? Subscribe to our podcast in Apple Podcasts or with your favorite podcatcher to make sure you automatically get the newest episode every week.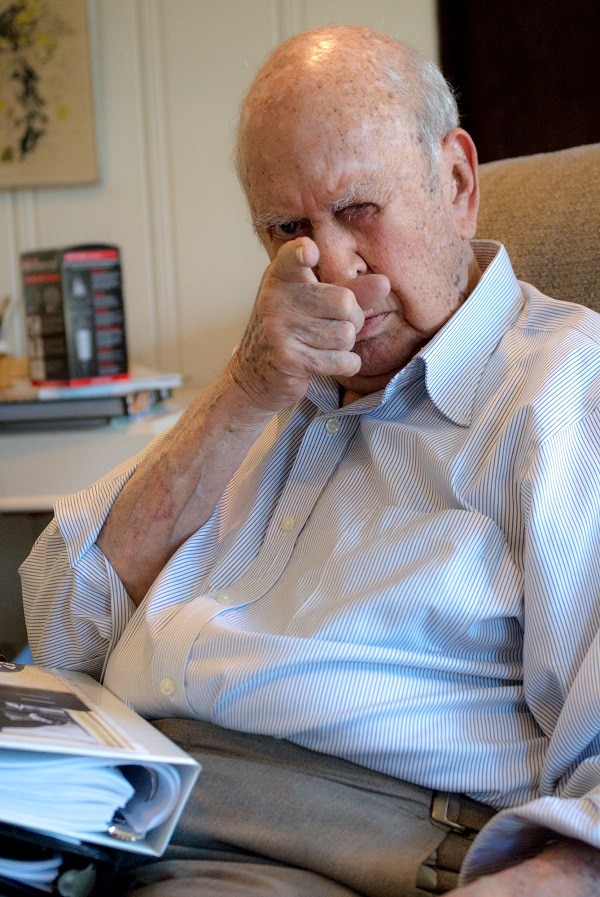 Carl Reiner on His Time in The Army, His Relationship with Mel Brooks, And on His Memoir
Comedy legend Carl Reiner has been doing comedy since World War II. He's the creator of
The Dick Van Dyke Show
, one of the greatest TV shows of all time. Carl also co-wrote and directed one of Steve Martin's most successful shows,
The Jerk
. And as expected, his best friend is no one other than Mel Brooks. Get this: they watch
Wheel of Fortune
when they hang out.
Carl is also a prolific writer with nearly 20 book titles to his name. Still writing at the age of 95, he recently released a memoir, Too Busy to Die, about his journey to who he is today.
Carl invited Jesse to his home to talk about his time in the army and his memoir.
You can find Carl Reiner's memoir on Random Content.
And you can check out Carl's screen credits on IMDb.
Click here to listen to Carl Reiner's interview on YouTube!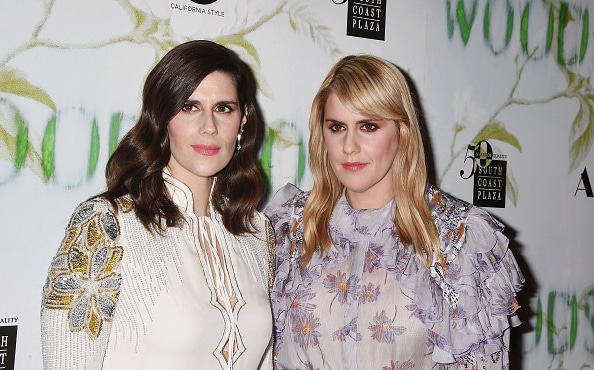 Photo by Jeffrey Mayer/Getty Images
The Mulleavy Sisters on Their Fashion Company, Rodarte, and Their New Venture into Filmmaking
Kate and Laura Mulleavy are fashion designers who grew up in Northern California and graduated from UC Berkeley. Kate and Laura blew up after they designed just ten pieces in their parent's kitchen. They made the cover of
Women's Wear Daily
, and they got a face to face meeting with Anna Wintour.
In 2005 they founded Rodarte, their clothing brand. Acclaim has followed since. Kate and Laura won the CFDA award for womenswear designers of the year. And they even helped design costumes for the movie Black Swan.
Now, Kate and Laura have directed their first-ever movie, Woodshock, starring Kirsten Dunst.
The sisters join Jesse to talk about directing a movie and running a fashion company.
You can keep up with Kate and Laura's fashion company on their website.

Click here to listen to Kate and Laura Mulleavy's interview!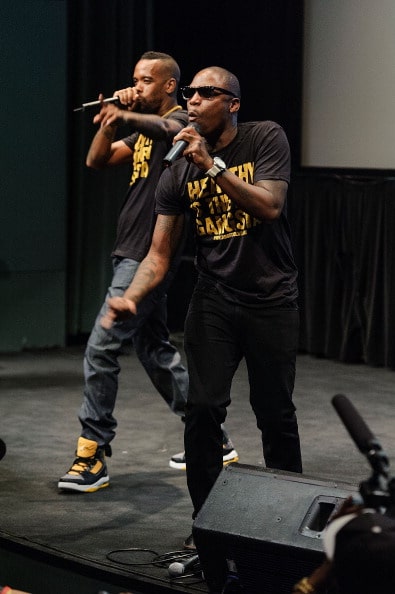 Photo by Matthew Eisman/Getty Images
The Outshot: Dead Prez's Hip-Hop
In this week's Outshot, Jesse talks about how Dead Prez created the most urgent sound hip-hop ever produced.
Click here to listen to Jesse's Outshot on Dead Prez's hit song, "Hip-Hop"/!
Guests
Carl Reiner
Kate Mulleavy
Laura Mulleavy
About the show
Bullseye is a celebration of the best of arts and culture in public radio form. Host Jesse Thorn sifts the wheat from the chaff to bring you in-depth interviews with the most revered and revolutionary minds in our culture.
Bullseye has been featured in Time, The New York Times, GQ and McSweeney's, which called it "the kind of show people listen to in a more perfect world." Since April 2013, the show has been distributed by NPR.
If you would like to pitch a guest for Bullseye, please CLICK HERE. You can also follow Bullseye on Twitter, YouTube, and Facebook. For more about Bullseye and to see a list of stations that carry it, please click here.
Get in touch with the show
How to listen
Stream or download episodes directly from our website, or listen via your favorite podcatcher!