Episode notes
New to Bullseye? Subscribe to our podcast in iTunes or with your favorite podcatcher to make sure you automatically get the newest episode every week.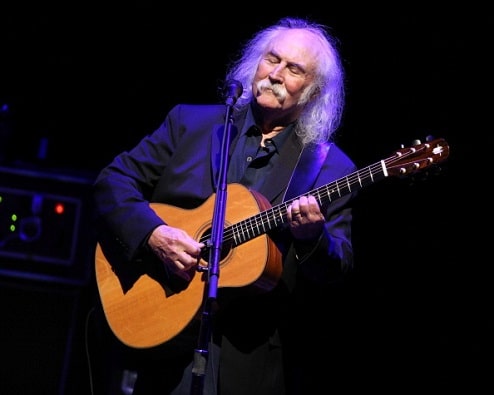 Photo: Imeh Akpanudosen/Getty Images
David Crosby on The Byrds, CSN and his recovery from drugs.
Bullseye takes a look back at our conversation with folk rock legend David Crosby. His work paved the way for the folk rock movement. He was a founding member of The Byrds and performed at Woodstock as a member of Crosby, Stills, Nash and Young. With a career that has spawned over 50 years and two inductions into the Rock and Roll Hall of Fame, David is a living legend.
Like many other great rock legends, David had his troubles with drugs. He eventually got sober, but only after an extended stay in a Texas state prison. You might expect a musician to start slowing down in his late 70s, but Crosby's writing more than ever and working nearly every minute he can. He's the subject of a new documentary about his life called David Crosby: Remember My Name. It premiered at Sundance and is playing at festivals right now all over the country. You can also catch David on tour this year. Click "here" for tour dates.
This interview originally aired in November of 2016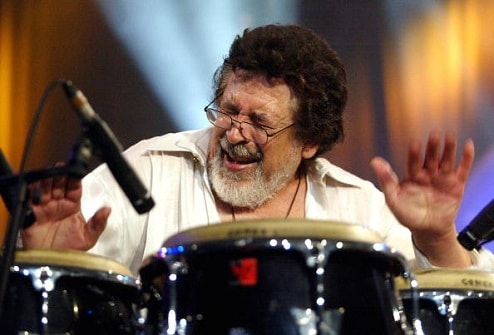 Photo:ERIC CABANIS/AFP/Getty Images
The Outshot: Ray Barretto
Jesse recommends the groundbreaking 1968 salsa album
Acid
by percussionist Ray Berretto and how its melding of salsa, bugalú and jazz created something unique for the emerging Latin communities.
About the show
Bullseye is a celebration of the best of arts and culture in public radio form. Host Jesse Thorn sifts the wheat from the chaff to bring you in-depth interviews with the most revered and revolutionary minds in our culture.
Bullseye has been featured in Time, The New York Times, GQ and McSweeney's, which called it "the kind of show people listen to in a more perfect world." Since April 2013, the show has been distributed by NPR.
If you would like to pitch a guest for Bullseye, please CLICK HERE. You can also follow Bullseye on Twitter, YouTube, and Facebook. For more about Bullseye and to see a list of stations that carry it, please click here.
Get in touch with the show
How to listen
Stream or download episodes directly from our website, or listen via your favorite podcatcher!