Episode notes
New to Bullseye? Subscribe to our podcast in iTunes or with your favorite podcatcher to make sure you automatically get the newest episode every week.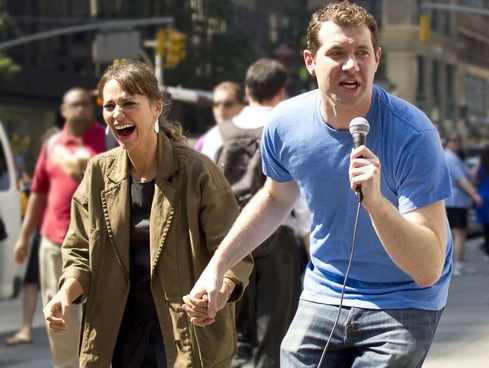 Billy Eichner and the Pop Culture Maniac That is Billy on the Street
[R] This week, we'll revisit our conversation with comedian Billy Eichner. He's probably best known for roaming the streets of New York with a camera crew, roping unsuspecting pedestrians into playing his game show, "
Billy on the Street
." While Cash Cab paved the way for street-ambush game shows, Eichner's approach has a unique twist.
The correct answers are often subjective (as in the game "Dead or Boring") and his game show persona is hyper-energetic and over-the-top. He's ready to swoon with a contestant who shares his love of Meryl Streep, or yell and stalk angrily away from a contestant who doesn't.
Eichner tells us about his screaming encounters with Madonna, the influence of Pee-wee Herman on his on-screen persona, and the role that game show laws played in the development of his show. (It turns out that "game show compliance lawyer" is a real job.)
New episodes of "Billy on the Street" are available online on Funny or Die. You can also see him on "American Horror Story," "Difficult People," and so much more.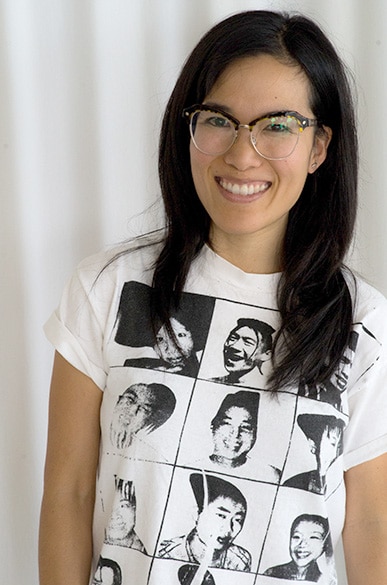 Photo: Jesse Thorn
Ali Wong talks marriage and money and what it's like performing through her pregnancy
There are many comedians who use their family life as inspiration for their comedy, but
Ali Wong
took it a step further when she recorded the 2016 comedy special "Baby Cobra" while seven and a half months pregnant.
Wong's comedy is rooted in her willingness to be incredibly frank and honest about her personal life including her relationships, her Asian heritage and the challenges of pregnancy while working as a writer on the hit television show, "Fresh Off the Boat."
When Ali Wong joined Jesse a couple years ago she talked about being a breadwinner, performing while pregnant and how it feels to talk about painful and personal things like miscarriage in front of a comedy audience.
Ali Wong has another new comedy special: "Hard Knock Wife." She did the entire special pregnant, again. It's available to stream now on Netflix.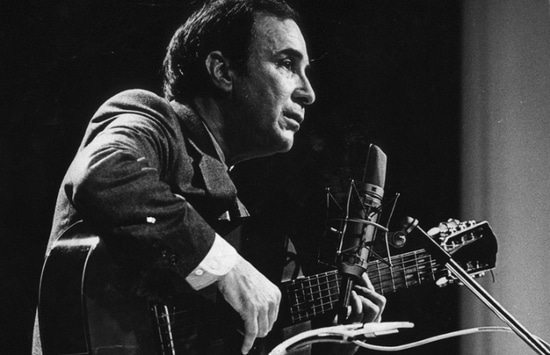 The Outshot: João Gilberto
On the Outshot, Jesse features João Gilberto, a musician who stripped away the heat and intensity of samba to create a cool, minimalist genre: bossa nova.
About the show
Bullseye is a celebration of the best of arts and culture in public radio form. Host Jesse Thorn sifts the wheat from the chaff to bring you in-depth interviews with the most revered and revolutionary minds in our culture.
Bullseye has been featured in Time, The New York Times, GQ and McSweeney's, which called it "the kind of show people listen to in a more perfect world." Since April 2013, the show has been distributed by NPR.
If you would like to pitch a guest for Bullseye, please CLICK HERE. You can also follow Bullseye on Twitter, YouTube, and Facebook. For more about Bullseye and to see a list of stations that carry it, please click here.
How to listen
Stream or download episodes directly from our website, or listen via your favorite podcatcher!