Episode notes
New to Bullseye? Subscribe to our podcast in iTunes or with your favorite podcatcher to make sure you automatically get the newest episode every week.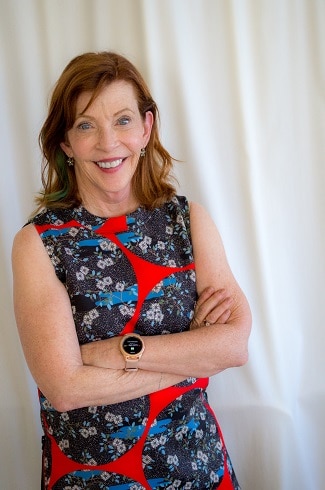 Photo: Jesse Thorn
Author Susan Orlean on her new book 'The Library Book'
Susan Orlean is a staff writer at The New Yorker. Her work has also appeared in Vogue, Esquire and on This American Life. She's the author of eight books, covering topics like New England and Rin Tin Tin. Her first book, "Saturday Night," used narrative journalism to paint a portrait of how Saturday night in America is lived. She's probably best known for "The Orchid Thief." That book ended up being the basis of the Academy Award nominated film "Adaptation," starring Nicolas Cage and Meryl Streep.
She now lives here in Los Angeles. Being an author and a reader, she's visited the beautiful, historic central library in downtown Los Angeles dozens of times. Her latest book "The Library Book" is about that library and its history.
It wasn't until she took a tour of the library that she was inspired to write this book. The tour guide opened a book and said some of them still smelled like smoke. A bit perplexed she probed and asked more about the smell. This is how she learned of devastating fire that almost demolished the building in 1986. She always hoped someone would tell this story, and unknowingly years later she would be the one to tell it. The book is also also kind of a paean to libraries everywhere – what they mean to her, and why every library is a vital institution.
We're big fans of Susan Orlean at Maximum Fun. A few years ago she gave a talk at Max Fun Con called: "Finding the extraordinary in the ordinary." You can check out that talk here.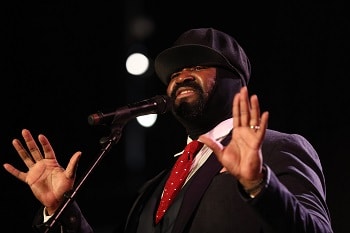 Photo: Valery Hache / AFP / Getty Images
Jazz vocalist Gregory Porter on his new album 'Nat King Cole and Me'
Gregory Porter is a Grammy Award winning jazz vocalist. The route he took to get there is really unique. He was a offensive lineman at San Diego State. Then, during his junior year, an injury ended his football career. During that time he could sing, but he wasn't a singer. That changed when his mom, literally from her deathbed, told him to start singing.
In 2010, he moved to New York with his brother and recorded his debut record "Water." Whereas most young jazz singers start their careers recording standards, Porter recorded an album of mostly originals.
Now, almost a decade later, he's laid down an new album with jazz standards. "Nat King Cole and Me" pays tribute to one of the greatest jazz singers of all time. It's music he grew up on. Porter spent a lot of time researching the music of Nat King Cole – his records, books, and documentaries. He'll tell us what made Cole one of the most unique singers of the civil rights era of the 1950's. He'll also tell us what it was like to grow up in Bakersfield, California and how that's influenced his lyrics.
The covers are great, but if you want to hear some more of his original work, check out his 2016 album: "Take Me to the Alley" – the album was inspired by his mother's teachings as a street minister and it's one of our favorites.
The Outshot: Hot Dog Timmy
Jesse explains why great things can come of simple premises and simple situations. Like in this sketch from "The Whitest Kids You Know."
Guests
Susan Orlean
Gregory Porter
About the show
Bullseye is a celebration of the best of arts and culture in public radio form. Host Jesse Thorn sifts the wheat from the chaff to bring you in-depth interviews with the most revered and revolutionary minds in our culture.
Bullseye has been featured in Time, The New York Times, GQ and McSweeney's, which called it "the kind of show people listen to in a more perfect world." Since April 2013, the show has been distributed by NPR.
If you would like to pitch a guest for Bullseye, please CLICK HERE. You can also follow Bullseye on Twitter, YouTube, and Facebook. For more about Bullseye and to see a list of stations that carry it, please click here.
Get in touch with the show
How to listen
Stream or download episodes directly from our website, or listen via your favorite podcatcher!