Episode notes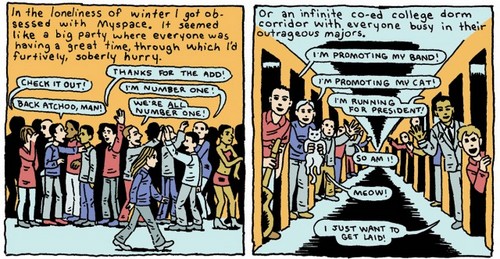 A panel from Gabrielle Bell's The Voyeurs
Comics with Alex Zalben and Brian Heater
Brian Heater and Alex Zalben return with more of their favorite comics. Brian recommends Gabrielle Bell's collected diary comics in The Voyeurs. Alex Zalben suggests you check out The Manhattan Projects: Volume 1, which begs the question — what if the creation of the atomic bomb was a cover for even more sinister and weird activities?
Brian Heater is the founder of indie comics site The Daily Cross Hatch and the new comics contributor at BoingBoing. Alex Zalben writes about comics for MTV Geek and hosts NYC's Comic Book Club Live. He's also currently Kickstarting a new mystery comic called Detective Honeybear.
(Embed or share these comics recommendations)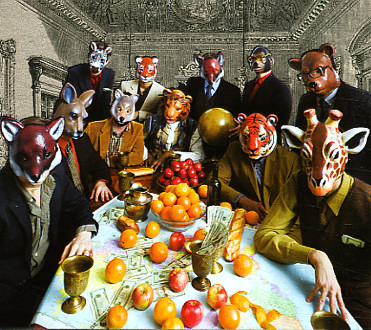 The Afrobeat Stylings of Antibalas with Martín Perna and Jordan McLean
The Nigerian band leader Fela Kuti had a vision for a new kind of music that would synthesise traditional African rhythms, highlife and pop music and American jazz and funk. He decided to sing in pidgin English, so the music could be understood and enjoyed throughout Africa. The music became known as afrobeat, and Fela is widely celebrated as a pioneer of the form.
Martín Perna and Jordan McLean continue in Fela's tradition with their NYC-based afrobeat orchestra Antibalas. Perna founded the band in 1998 and was joined by lead trumpeter McLean and a host of other musicians to create a sound reminiscent of both Fela's Africa 70 and Eddie Palmieri's salsa-fusion group Harlem River Drive.
Their new album is the self-titled release Antibalas.
Perna and McLean discuss the virtues of the bari sax, a pan-American sound, and the Broadway production of Fela!.
(Hear and share a longer cut of this interview with Antibalas!)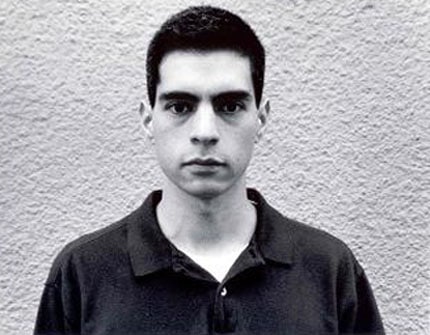 Comedian Brent Weinbach Relays Some Acting Tips
Brent Weinbach does stand up comedy, but his past records have included lots of tracks recorded without an audience — alone, in a studio. His particular brand of weird, brooding and often dark comedy earned him an Andy Kaufman Award just a few years ago.
His new album, Mostly Live, was recorded at the Upright Citizens Brigade in Los Angeles and has more audience interaction. In fact, he gave one lucky audience member a short impromptu acting lesson.
(Embed or share this comedy with Brent Weinbach)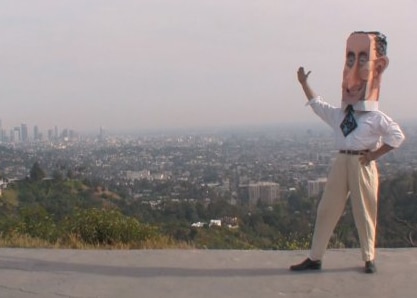 Punk Rock Puppets, Southern Roots and Pee-wee with Wayne White and Neil Berkeley
Wayne White's name may not ring a bell with you, but his artwork likely would. You may have been of the age to regularly watch Pee-wee's Playhouse on Saturday mornings in the late 1980s and early 90s, when he designed sets and puppets for Pee-wee's amazing and kitschy playhouse. Or maybe you've seen the visually striking music videos he worked on for The Smashing Pumpkins and Peter Gabriel. Eschewing the idea that people should "do one thing, and do it well," White has experimented throughout his career with animation, puppetry, set design and fine art.
Neil Berkeley befriended White when they worked together in design and wanted to showcase White's cultural impact. He's made his directorial debut with a documentary about White's life and artwork called Beauty is Embarrassing.
White and Berkeley talk to us about deconstructing puppetry, White's Southern roots, and the backstage world of Pee-wee's Playhouse.
Beauty is Embarrassing is in select theaters nationwide and rolling out throughout the fall; you can find a theater near you on the film's site.
BONUS AUDIO: Hear a longer cut of this interview, with more talk about White's childhood influences and puppetry inspiration HERE!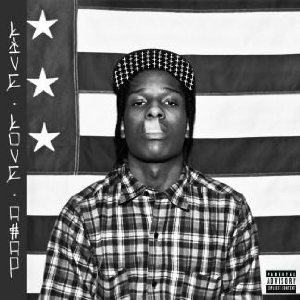 The Outshot: LiveLoveA$AP
Self-released mixtapes often end up consisting of the dregs of an artist's work. If you're looking for a mixtape that's carefully crafted, Jesse suggests LiveLoveA$AP by A$AP Rocky.
(Embed or share The Outshot: LiveLoveA$AP)
Is there a mixtape that's stuck with you? Jump over to the MaxFun forum and suggest it as your own Outshot.
Guests
Martin Perna
Jordan McLean
Wayne White
Neil Berkeley
Alex Zalben
Brian Heater
About the show
Bullseye is a celebration of the best of arts and culture in public radio form. Host Jesse Thorn sifts the wheat from the chaff to bring you in-depth interviews with the most revered and revolutionary minds in our culture.
Bullseye has been featured in Time, The New York Times, GQ and McSweeney's, which called it "the kind of show people listen to in a more perfect world." Since April 2013, the show has been distributed by NPR.
If you would like to pitch a guest for Bullseye, please CLICK HERE. You can also follow Bullseye on Twitter, YouTube, and Facebook. For more about Bullseye and to see a list of stations that carry it, please click here.
Get in touch with the show
How to listen
Stream or download episodes directly from our website, or listen via your favorite podcatcher!