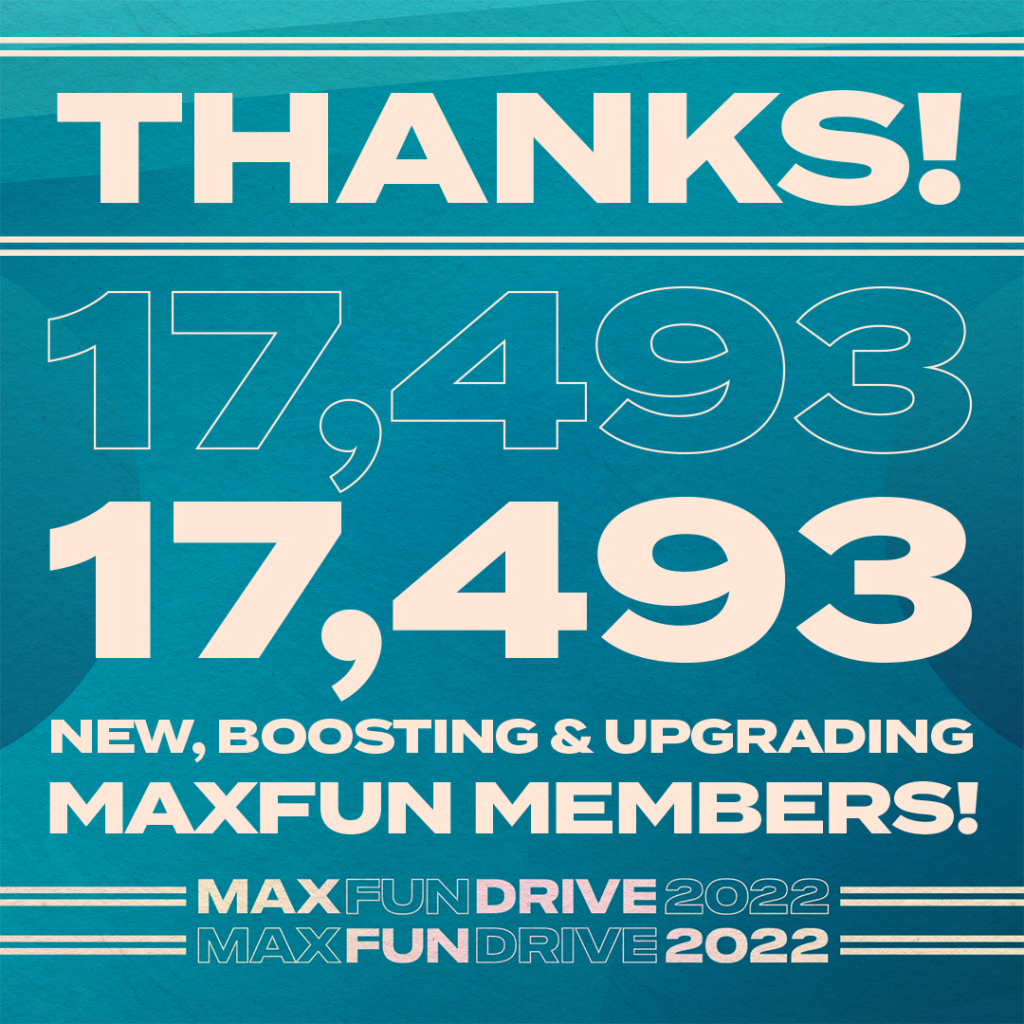 Thank you again for your wonderful support of Maximum Fun! It was, uh, an eventful two weeks for news, and still 17,493 folks came out during the MaxFunDrive and opted to start supporting or to increase their support. And that's not even counting all of the amazing folks who've stayed steady members for years.
This was–I think–our 14th MaxFunDrive. It was my 7th, which is bananas. Every year it is a ton of work, but it's also so humbling to see how many people care about MaxFun shows enough that they want to support them. We love reading all of your messages and learning more about you, and we're really glad you're here.
We sent out a wrap-up email on Friday. If you missed that, you can read all the info in this blog post. As we announced last Monday, and in keeping with our tradition, this year we will be holding a sale of patches to benefit a charity starting May 9th — that's today!
---
The 2022 patch sale will benefit Trans Lifeline!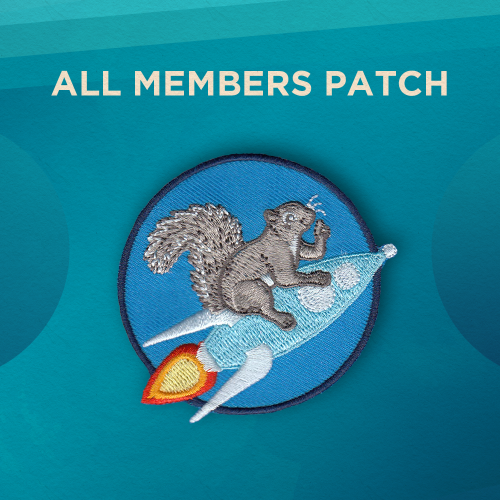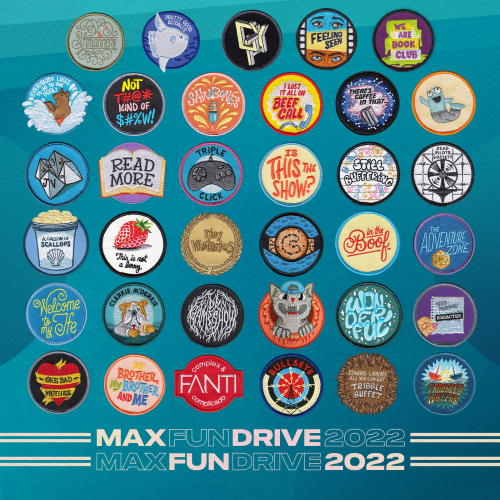 All proceeds from the sale will go towards Trans Lifeline, a nonprofit for the trans community, by the trans community. Anytime is a good time to donate to Trans Lifeline, but throughout this year it has felt particularly important in the US. You're probably familiar with Trans Lifeline's hotline, where trans operators assist trans callers through immediate crises. Trans Lifeline also operates a Microgrants program to help folks get a legal name change, updated IDs, and hormone replacement therapy. They also have specialized support for trans people who are incarcerated or undocumented. Since 2016, Trans Lifeline has given over one million dollars directly to trans people, and we're so thankful that with your support, we'll be able to help Trans Lifeline connect trans folks to the support and resources they need to survive and thrive.
The patch sale runs from today Monday, May 9 to 11:59pm PT on Friday, May 20. All $10+ members will have the opportunity to purchase patches from any (or every!) show. We also have one special MaxFunDrive 2022 patch featuring Nutsy the Squirrel that all members at any level can purchase.  So if you've been on the fence about becoming a member, you'll have until noon PT on Thursday, May 19 to go to gain access to the sale by becoming a monthly member.
---
How to buy patches
We emailed patch sale codes out to members today around mid-day PT. You'll need the code in that email in order to access our store and purchase patches. All patches are $10, with the exception of our all members Nutsy patch–that one is $8. Please check your spam folder and promotions tab and search your inbox for an email from membership@maximumfun.org. If you still can't find an email from us please send a message to that email address.
Once you have the code from your email, the link for the patch store is: maxfunstore.myshopify.com.
---
Patch sale FAQs
Patches CANNOT sell out! Because we make our patches to order after the sale is over, it's not possible for any patch to sell out. So don't fret if you find your patch email later than other folks!
$10+ members will have access to all of the show's patches. You can buy what we call a reasonable amount (which includes the ability to get the whole set or to get a handful of some patches if you want to give any as gifts or get backups in case you lose any.)
All members at any level can buy our special MaxFunDrive 2022 patch. It's a very cute patch featuring our original mascot, a squirrel named Nutsy, riding a MaxFun rocket.
The patch sale will close Friday, May 20. When it's closed, it's closed! Be sure to make your purchases before then.
We can't offer refunds on purchased patches, so please keep that in mind!
It'll be some time before you get them! Patches are made to order after the sale and ship separately than MaxFunDrive gifts. We expect it will take around 3-4 months for patches to start shipping, but we'll keep you posted.