Thank you thank you thank you!
Thank you to everyone who joined, boosted, upgraded, maintained their support, or helped us spread the word during this MaxFunDrive! One of the best parts of the Drive is being able to interact with so many of the folks in the MaxFun community on social media or via email. It's really nice to get to meet a bunch of lovely people, even if it's in the tiniest way via a tweet or a chat in a live show. Besides the fact that you are all such kind, fun people, we also genuinely couldn't do what we do without you.
Our 2022 MaxFunDrive has officially ended, but we're leaving the lights on for anyone who wanders in during MaxFun Bonus Days. (It's a MaxFunDrive tradition to include the Saturday and Sunday after the Drive as part of MaxFunDrive for anyone who may not have been caught up on episodes.)
So, if you've come in late to the Drive or you've done some extra math and decided you'd like to become a member, we'll leave the thank-you gifts up on the site until Sunday night and you'll still count towards the network and show goals. (Folks can also join, boost, or upgrade all year-round; this is just the time most people do it because it's the time when we directly ask).
---
Members-only patch sale for for charity starts Monday, May 9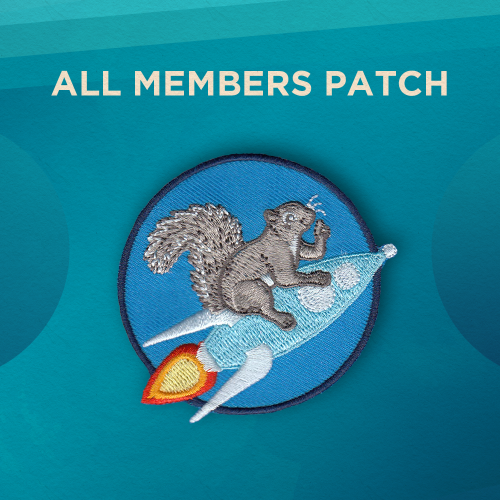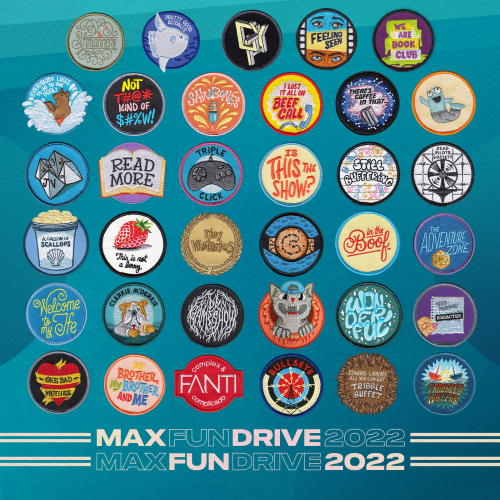 Our members-only patch sale starts Monday, May 9 and will close on Friday, May 20 at 11:59pm PT. All members can purchase our MaxFunDrive 2022 Nutsy patch, and all $10+ members can purchase patches from any (or every!) show.  And the best part of all is that all profits will be going to Trans Lifeline!
If you're already a member, we'll be sending more information on Monday–you should get an email before noon PT, so be sure to check your spam folder, too! And don't worry, the patches are made to order after the sale, so they can't sell out.
If you're not a member yet, and you've been on the fence, you'll have until noon PT on Thursday, May 19 to become a monthly member and still get access to the sale. (And if you decide before Sunday, you can still get in on the MaxFunDrive thank-you gifts, too!) All show patches will be $10 each and our Nutsy patch is $8 (not including tax and shipping & handling). Thank you again to Maret Bondorew of Frog and Toad Press, who did an absolutely amazing job on this project for us!
---
Watch (or re-watch) our Finale Hangout or play the custom game episodes!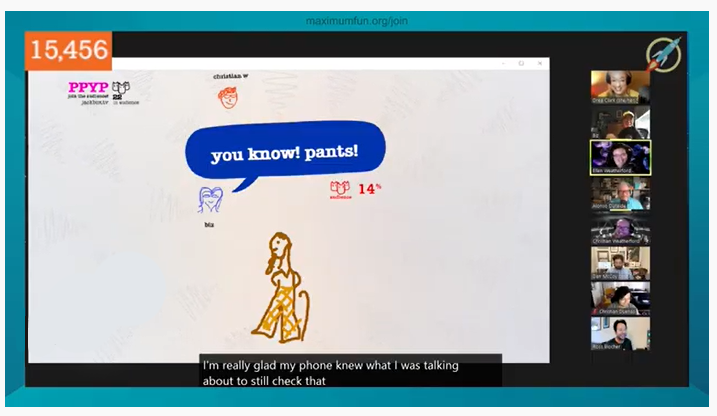 We really enjoyed our casual hang with folks to wrap up the Drive! Drea Clark, Alonso Duralde, Janet Varney, John Moe, Biz Ellis, Ellen Weatherford, J. Keith van Straaten, and Dan McCoy all hung out to play Drawful and Quiplash with audience-submitted prompts. And we even had surprise appearances from Travis McElroy and Ross Blocher! If you'd like to relive it you can watch the replay, or play the custom episode we created with your own pals! Just open up your Jackbox games if you have them and use these codes to load up our episodes!
Drawful 2: RTD-XCVZ
Quiplash 3: TSZ-TSVE
---
Everyone on our waiting list got a gift membership, and we've still got a few to give out!
Generous folks in the MaxFun community purchased over 300 gift memberships to be paired with MaxFunsters who couldn't find room in their budget this MaxFunDrive! We were able to match up EVERY person on our waiting list with a $5 membership that someone had purchased. We still have some available if you or anyone you know would like to add yourself to the list! There is so much about the MaxFun community that warms our hearts, but this is truly extraordinary. Thank you! And a HUGE thank you on behalf of the recipients to everyone who made someone's day with a gift membership during the Drive.
---
Thank-you gifts will take a little while!
All members should already be able to dive into 300+ hours of bonus content, but for new and upgrading members, physical gifts will take a bit of time. If you became a monthly member at the $10 level or above for the first time during this MaxFunDrive, or if you were able to upgrade to the next membership level, we'll be sending you a special gift to say thanks for making that commitment! Physical gifts are sent to production after the Drive and patch sale are over, so that we know how many to manufacture. We'll keep you posted on the production process, but we expect gifts to start shipping in about three to four months. (And please keep in mind that canceling your membership or changing your membership level before we send gifts to production may affect your gift eligibility.)
---
Thank you again for making it possible for us to do what we do!