Episode notes
Seemingly every newscast these days features cell phone video of one horrible incident after another. It got Annabelle thinking, "What would I do if I were in the shoes of one of these bystanders? Anything?" This week, Laura and Annabelle report back after attending bystander intervention training. It turns out, there are lots of ways to intervene and help victims of harassment that don't involve martial arts or weapons training. In fact, there are TINY methods you can take to deescalate dangerous situations. Plus, we'll hear from Cindy who found a victory in, of all places, a laundromat.
Things You Should Stop Worrying About This Week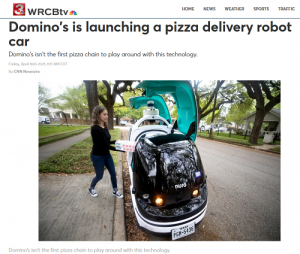 Getting your hands on a pint of Jeni's ice cream new Dolly Parton flavor–Strawberry Pretzel Pie, which was going for $1000 on Ebay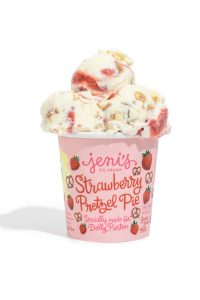 A 15,000-strong bee invasion of your car
Mentioned in the show
Hollaback! Bystander Training Classes
The Chinese Exclusion Act on PBS
Do YOU have a tiny victory to share?
Call the Tiny Victories Hotline: (323) 285-1675
We want folks to share their tiny victories on our hotline because, frankly, we'll assume we're just talking into the void every week and nothing matters. Prove us wrong. Did you finally do that thing you were putting off? Tiny victory! Reconnect with someone you haven't been in touch with for ages? Victory! We only ask that you try to keep messages to under a minute so we're able to play it on the show.
If you prefer, you can record a tiny victory on your phone and then email us the audio.
Email: TinyVictories@maximumfun.org
HOW TO @ US
Twitter
@Swish (producer Laura Swisher)
Instagram
About the show
Tiny Victories is the 15 minute podcast that pushes back on the notion that you have to "go big" or "go home". Sometimes just going is the victory. Each week, hosts Annabelle Gurwitch and Laura House invite listeners to adopt a TINY victory frame of mind, and share tales of fleeting joys and minor accomplishments in this majorly messed-up world.
What's your Tiny Victory? Annabelle and Laura invite audience members to share stories on the Tiny Victories Hotline. To send in your Tiny Victory, call (323) 285-1675 or record a voice memo of your victory and email the file to tinyvictories@maximumfun.org.
Follow Tiny Victories at @GetTinyPod on Twitter and Instagram.
Logo by Blake Newton.
Get in touch with the show
How to listen
Stream or download episodes directly from our website, or listen via your favorite podcatcher!
Liked Don't Be a Helpless Bystander? Listen to these next...