Episode notes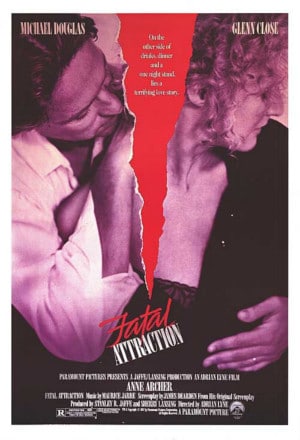 Fatal Attraction
We've got a huge episode this week. Actress, writer, director Heather Graham sits down with April to talk about the salacious Fatal Attraction. The two of them discuss relating to Glenn Close's character, even though she is technically the villain. Heather elaborates on her experience directing her debut feature, Half Magic. She discusses getting the movie made, the inspiration behind it, and how she decided to include a "vagina empowerment" class in the film. She also dives into her acting career; being directed by Paul Thomas Anderson and David Lynch, working with a ton of men who have been accused of sexual harassment, and finding her desire to direct. Plus, Drea Clark stops by to talk with April about the MaxFunDrive.
You can see Half Magic on all digital platforms.
And if you haven't seen it yet, go watch Fatal Attraction
With April Wolfe and Heather Graham
You can let us know what you think of Switchblade Sisters at @SwitchbladePod on Twitter. Or email us at switchbladesisters@maximumfun.org
Produced by Casey O'Brien and Laura Swisher for MaximumFun.org.
In this episode...
Guests
April Wolfe
Heather Graham
About the show
Switchblade Sisters is a podcast providing deep cuts on genre flicks from a female perspective. Every week, screenwriter and former film critic April Wolfe sits down with a phenomenal female film-maker to slice-and-dice a classic genre movie – horror, exploitation, sci-fi and many others! Along the way, they cover craft, the state of the industry, how films get made, and more. Mothers, lock up your sons, the Switchblade Sisters are coming!
Follow @SwitchbladePod on Twitter and join the Switchblade Sisters Facebook group. Email them at switchbladesisters@maximumfun.org.
How to listen
Stream or download episodes directly from our website, or listen via your favorite podcatcher!