Episode notes
Biz and Theresa are back together again and wonder why we feel like vending machines. Maybe it's because we spend all day being the giver and taker-away of all good things. A child will relentlessly ask for stuff and we have to say "no" so many times a day, then occasionally we say "yes" because we're tired of saying "no!" Then saying "yes" opens many new terrible doors (When! Now? Now? Now?) and the "yes" just feeds this fire. It perpetuates the idea that we are the providers and they should keep constantly asking for things because sometimes we'll say "yes." And now the machine has eaten my dollar! GIVE ME MY NUTTER BUTTERS! Plus Biz shares some science, Theresa is all signed up for camp and we welcome back Lisa Kenney of Gender Spectrum to talk about the importance of incorporating gender inclusive materials into schools' existing puberty and health education curricula.
To learn more about Gender Spectrum, go to genderspectrum.org. You can find their Principles for Gender-Inclusive Puberty and Health Education online at genderspectrum.org/blog/gender-inclusive-puberty-and-health-education. Listen to our previous interview with Lisa Kenney on Episode 188. Follow Gender Spectrum on Twitter @GenderSpectrum and on Instagram at gender_spectrum.
We are coming to Boston!! We will be at CitySpace for a live show on Saturday, September 14th. You can purchase your tickets at: https://thewilbur.com/wbur-cityspace/artist/one-bad-mother/ or at onebadmotherpodcast.com/tour.
We will also be doing a book signing after the show. You can purchase your books at the show or pre-purchase through the ticket link and pick your books up at the show!
Check out Theresa's new book! It Feels Good To Be Yourself is available now wherever books are sold.
Check out our book! You're Doing A Great Job!: 100 Ways You're Winning at Parenting!
Thank you to all our listeners who support the show as monthly members of MaximumFun.org. Our sponsors this week are Michelin and PANDA and Casper. So next time when you're looking for new tires for the family car, consider Michelin Premier® All Season tires. Michelin, performance EVERY time! Check out the Princeton and NYU Discoveries in Action lab (or PANDA) at DiscoveriesInAction.org and sign up! Get $50 toward select mattresses by visiting Casper.com/badmother and using badmother at checkout. Terms and conditions apply.
Share your genius and fail moments! Call 206-350-9485
Be sure to tell us at the top of your message whether you're leaving a genius moment, a fail, or a rant! Thanks!!
Share a personal or commercial message on the show! Details at MaximumFun.org/Jumbotron.
Subscribe to One Bad Mother in iTunes
Join our mailing list
Join the amazing community that is our private One Bad Mother Facebook group
Follow One Bad Mother on Twitter
Follow Biz on Twitter
Follow Theresa on Twitter
Like us on Facebook!
Get a OBM tee, tank, baby shirt, or mug from the MaxFunStore
You can suggest a topic or a guest for an upcoming show by sending an email to onebadmother@maximumfun.org.
Show Music
Opening theme: Summon the Rawk, Kevin MacLeod (http://incompetech.com)
Ones and Zeros, Awesome, Beehive Sessions (http://awesomeinquotes.com, also avail on iTunes)
Mom Song, Adira Amram, Hot Jams For Teens (http://adiraamram.com, avail on iTunes)
Telephone, Awesome, Beehive Sessions (http://awesomeinquotes.com, also avail on iTunes)
Closing music: Mama Blues, Cornbread Ted and the Butterbeans
In this episode...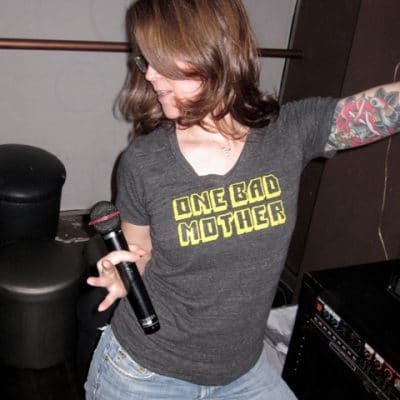 Host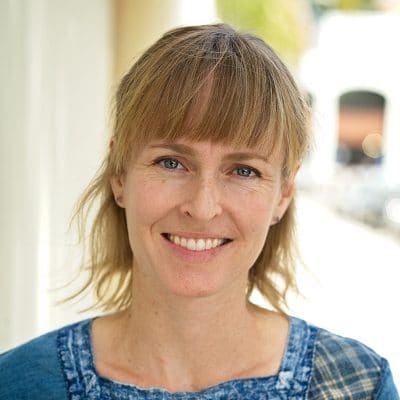 Host
About the show
A compendium of classic episodes of Maximum Fun shows, in case you'd like to revisit some old favorites or be introduced to new ones!
We know that a lot of you –  like us – are stuck indoors and have maybe suddenly found yourself with more time for podcast listening. So we put together a special new feed for you! The MaxFun Classics feed is basically what it sounds like: a collection of classic episodes of Maximum Fun shows. If you've listened to a show for a while (some of our shows have been around for more than TEN YEARS!), maybe you'd like to revisit some old favorites. Or, if you only listen to one or two MaxFun shows right now, this might introduce you to some new favorites!
New episodes will be added daily to this limited-run feed. Enjoy!
Liked One Bad Mother – Am I a Vending Machine? Plus, Gender-Inclusive Sex Ed with Lisa Kenney (July 11, 2019)? Listen to these next...