Episode notes
This week, our episode is live at Marines Memorial Theater from SF Sketchfest!
Brianne, a dog trainer, owns a small poodle named Shilo. She likes to take Shilo everywhere – the bus, classes at SF State, even restaurants. But this annoys her boyfriend, Zach, who thinks that Shilo's constant company is annoying, saying that it's representative of Brianne's attitude that the rules don't apply to her. Does Shilo need a shorter leash? Only Judge John Hodgman can decide.
We're also joined by past expert witness JOHN DARNIELLE of The Mountain Goats for a truly special musical set.
STREAM OR DOWNLOAD THIS PODCAST
PHOTOS OF SHILO
MORE INFO ABOUT JOHN DARNIELLE
SUBSCRIBE TO THIS PODCAST in ITUNES or the RSS FEED
Photos of Shilo
The demand for photos of Shilo has been overwhelming…and here you are! Special thanks to Brianne for sending these in.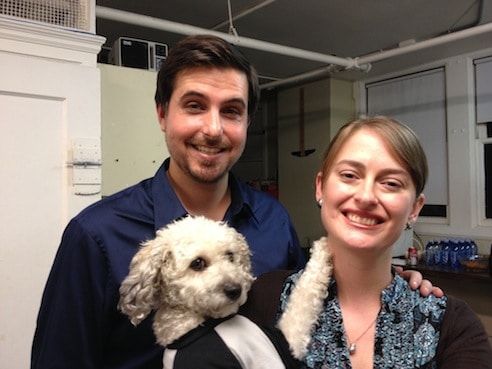 Zach, Brianne, and Shilo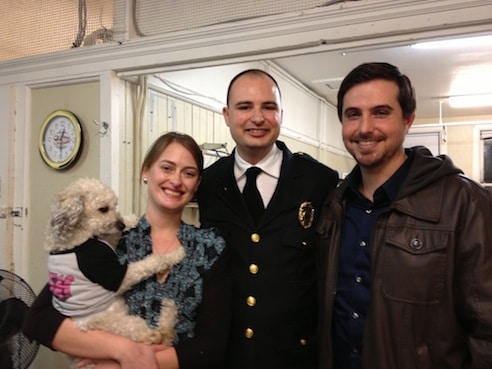 Note the Rush t-shirt (and Jesse's spiffy bailiff outfit)
About John Darnelle
John Darnielle is the founding member of The Mountain Goats. He's written and recorded music for over twenty years, ranging from songs recorded on a boom box to full studio recordings. Paste Magazine listed him as as one of the 100 Best Living Songwriters, and he was recently the subject of a WhiteHouse.gov petition to be named US Poet Laureate. You can take a listen to our recent Bullseye interview with John here!
The Mountain Goats' latest album is Transcendental Youth. You can follow John on Twitter at @Mountain_Goats.
About the show
Have your pressing issues decided by Famous Minor Television Personality John Hodgman, Certified Judge. If you'd like John Hodgman to solve your pressing issue, please contact us HERE.
Follow @judgejohnhodgman on Instagram to view evidence from the cases tried in court.
Get in touch with the show
How to listen
Stream or download episodes directly from our website, or listen via your favorite podcatcher!