Episode notes
Ben brings this week's case against his girlfriend Sara. Ben and Sara work at the same firm, and they have been dating for three months. Both agree the relationship is going well, but one small detail stands in the way of total domestic bliss — their relationship remains a secret among their work friends. Ben wants to share the news with their co-workers, claiming he is proud of their relationship and doesn't want to hide it anymore. Sara believes their professionalism may be called into question. She further claims the secretive nature of their romance adds elements of fun and excitement. Should Ben and Sara keep their romance under wraps? Or is it time to lay it all out on the table? Judge John Hodgman decides.
Special thanks to guest bailiff Scott Adsit for keeping order in the court this week. He can be seen on NBC's 30 Rock on Thursday nights or on stage with fellow 30 Rock actor John Lutz in the UCB New York show John and Scott. Scott also has an Off-Broadway improv show in the works called Stolen House.
STREAM OR DOWNLOAD THIS PODCAST
VIEW THE EVIDENCE
SUBSCRIBE TO THIS PODCAST in ITUNES or the RSS FEED
Special thanks to Scott Nicolson and Angie Robertson for both suggesting this title.
EVIDENCE
Evidence from Ben
Exhibit A: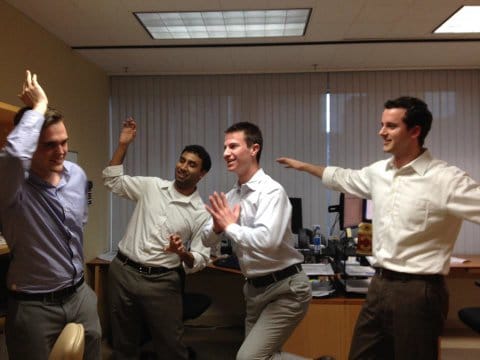 Everyone at the office is very close. Here is an image of several co-workers doing the chicken dance together.
Exhibit B: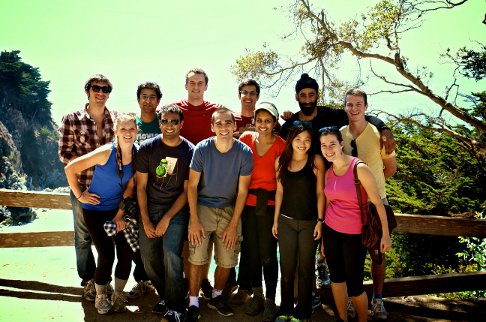 Co-workers go on trips together. Here is an image of a group of analysts on a weekend trip to Big Sur, California.
Exibit C: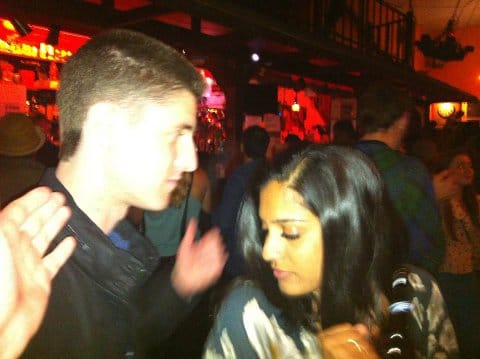 Former analysts have dated. Here is an image of two analysts dancing together at a holiday party.
Exhibit D: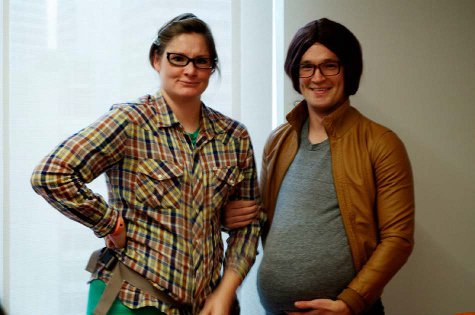 Other employees in relationships are "public." Here is an image of two dating co-workers dressed as each other at a company Halloween party.
Post-Trial Follow-Up Evidence:
Click here for post-trial evidence. You are advised to visit this link after you listen to the whole episode, as its contents may spoil the outcome of the trial.
About the show
Have your pressing issues decided by Famous Minor Television Personality John Hodgman, Certified Judge. If you'd like John Hodgman to solve your pressing issue, please contact us HERE.
Follow @judgejohnhodgman on Instagram to view evidence from the cases tried in court.
Get in touch with the show
How to listen
Stream or download episodes directly from our website, or listen via your favorite podcatcher!