Episode notes
Jessie and Jason are a happily married couple with a time-sensitive issue. Jason has been enrolled in a Master's Degree program that offers its courses in two different semester lengths. He can choose to split up the semester in an 8 week on and 8 week off frame, or compact the course work into an extensive 16 week semester with a 16 week break. Jason has already slogged through the lengthier version once, to Jessie's dismay.
The issue is that when Jason is in classes (and attending to his full-time job), he has no time for anything but the bare necessities — and that does not involve what Jessie considers "husbandly duties," including cooking, household chores, noticing of fancy attire and well-appointed hairdos or handyman-related issues.
Can the Judge keep this marriage from falling apart at the seams? FIND OUT THIS WEEK!
STREAM OR DOWNLOAD THIS PODCAST
SUBSCRIBE TO THIS PODCAST in ITUNES or the RSS FEED
VIEW THE EVIDENCE
EVIDENCE
From Jason
"I am attaching Exhibit A, a very large bottle of Vitamin D capsules (with the brand name blacked out as I have no desire to buzz market the company that makes my vitamins) — something that was not in our home 3 years ago. However, within the past 2 years, my wife and I were both diagnosed with vitamin D deficiencies, and we are under doctor's orders to take 2 of these pills every day. I believe that having more time off in the summer will help with that problem."
From Jessie
"I tracked down a photo I took in the summer time that I sent to Jason while he was busy completing homework. I sent this to show him how much fun he was missing out on when I ended up picnicking in the lake with friends but not Jason."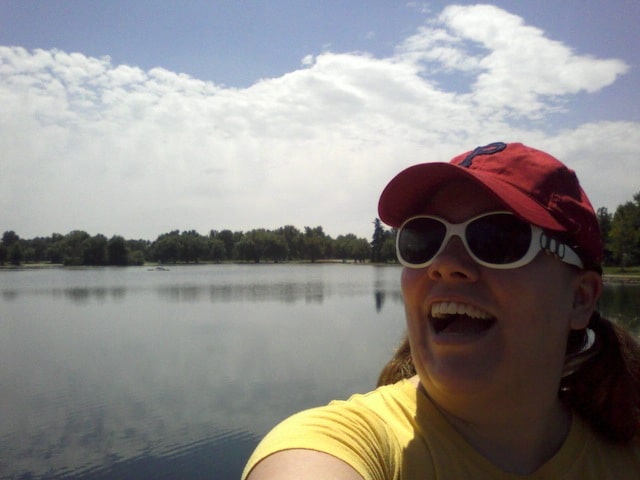 About the show
Have your pressing issues decided by Famous Minor Television Personality John Hodgman, Certified Judge. If you'd like John Hodgman to solve your pressing issue, please contact us HERE.
Follow @judgejohnhodgman on Instagram to view evidence from the cases tried in court.
How to listen
Stream or download episodes directly from our website, or listen via your favorite podcatcher!