Episode notes
Jason's mom, Faith, argues that whenever he passes gas, he should proffer an "excuse me" to whomever is present (according to general social etiquette). Jason says he's an adult and as such, is allowed to do as he pleases. Should Faith butt out, or should Jason be held to her standards?
You may view the evidence after the jump, and as always, you may subscribe to the podcast in iTunes or through this RSS feed.
Jason's Evidence
(Submitted to illustrate Faith's "side agenda" of gaining more grandchildren.)
Exhibit A
A Valentine's card that he received from his mother.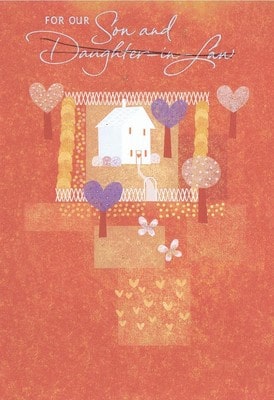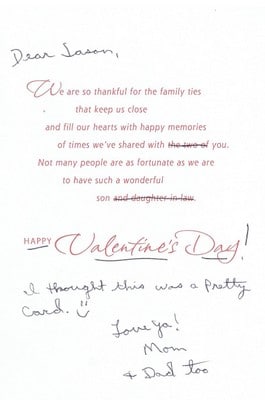 Exhibit B
Two pictures that illustrate the length of Jason's hair at the time that his mother scheduled a haircut for him because "first impressions are important, and you need a girlfriend."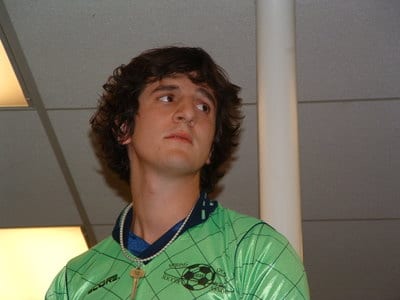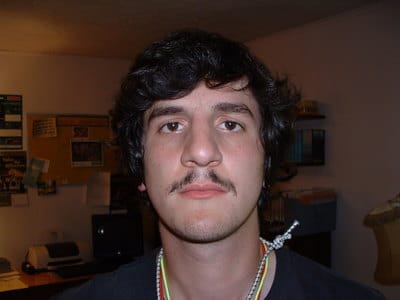 Exhibit C
Submitted post-case: a current photo of Jason.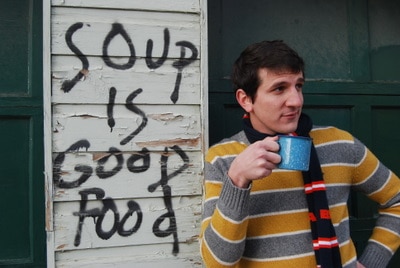 About the show
Have your pressing issues decided by Famous Minor Television Personality John Hodgman, Certified Judge. If you'd like John Hodgman to solve your pressing issue, please contact us HERE.
Follow @judgejohnhodgman on Instagram to view evidence from the cases tried in court.
How to listen
Stream or download episodes directly from our website, or listen via your favorite podcatcher!