Episode notes
Steve brings the case against his best friend Scott. Years ago, Scott introduced Steve to a love of hockey, by inviting him to professional games and teaching him how to play. Steve went on to play in a local rec league, but Scott quit playing entirely. Now Steve wants his friend to get back into the sport and play one last season with him.
Should Scott get back out on the ice, or continue to watch from the stands? Only one man can decide.
This week's episode title suggested by Nick Marritz! Thank you!
And a big thank you to everyone who became members during this year's MaxFunDrive. Your support means so much to us, and will enable us to keep making JJHo for you.
VIEW THE EVIDENCE FOR THIS CASE
SUBSCRIBE TO THIS PODCAST in ITUNES or the RSS FEED
BECOME A MONTHLY MEMBER TODAY
EVIDENCE
FROM STEVE
Exhibit A:
"This is my crowning moment as a beer league hockey player — a breakaway goal I scored last summer. Please note that I have caused the goalie to fall on his face before deftly depositing the biscuit in the basket (translation: puck into the net). And despite talking me into playing hockey, Scott wasn't there to see THE BEST ATHLETIC ACCOMPLISHMENT OF MY ENTIRE LIFE because he was too busy at home sleeping or watching old '70s reruns on his iPad."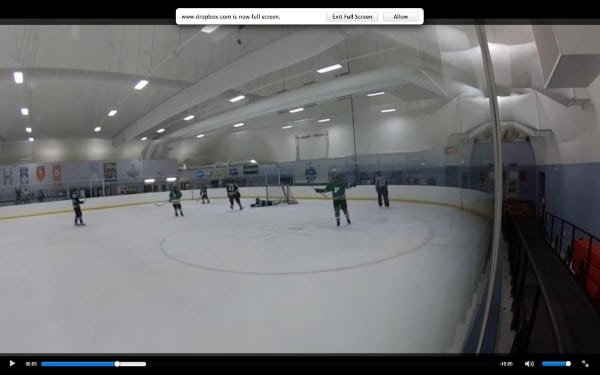 Exhibit B:
"This is my dog Blue enjoying a meal from the Pasadena Cup, recently won by my team, the Puckalolos. Please note that Scott has never eaten or sipped from The Pasadena Cup because he's too busy feigning injury to play lower division adult recreational hockey with me."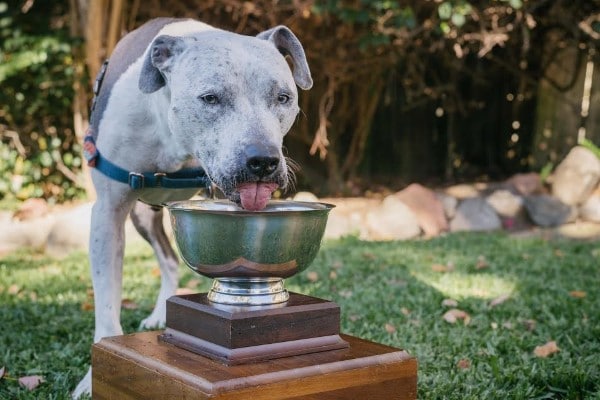 Exhibit C:
"This is me sipping the sweet nectar from the Cup. Scott was home at the time, probably spooning frozen yogurt from a human bowl while watching reruns of House Hunters or Facts of Life."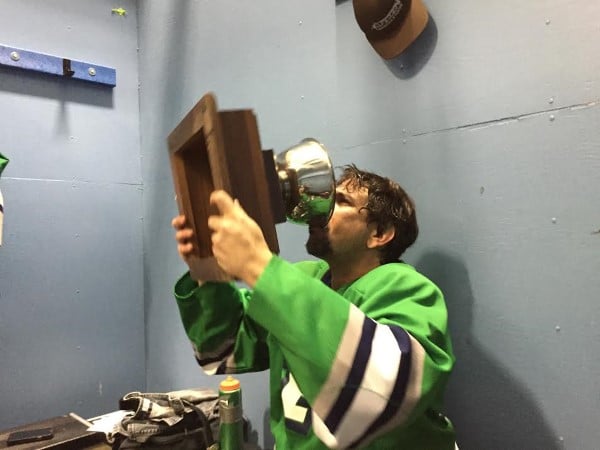 Exhibit D:
Scott holding the Pasadena Cup on a recent visit to my home. You don't need to know anything about modern medicine to see that he's obviously fit, trim and healthy enough to play beer league hockey with me.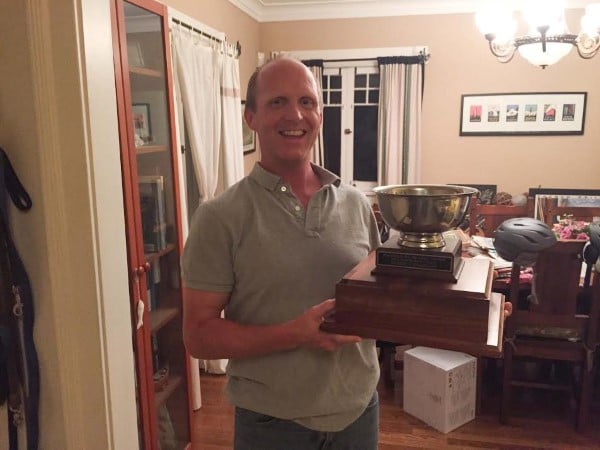 Exhibit E:
"An email exchange between Scott's domestic partner and I in which she describes his desperate need for a hobby. Such as playing beer league hockey with his buddy Steve."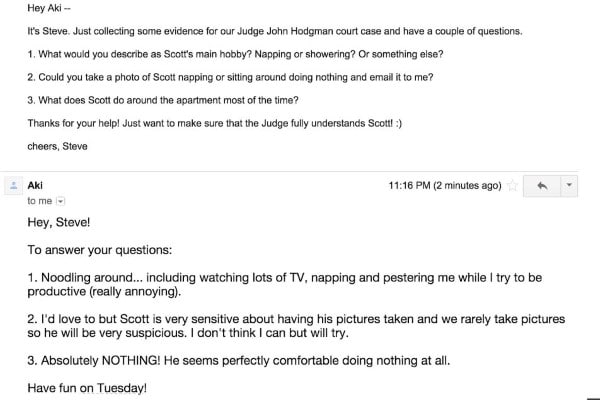 FROM SCOTT
I have only one piece of evidence, which I have enclosed. It speaks for itself."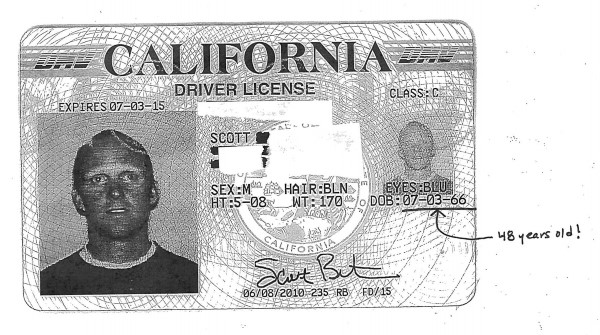 About the show
Have your pressing issues decided by Famous Minor Television Personality John Hodgman, Certified Judge. If you'd like John Hodgman to solve your pressing issue, please contact us HERE.
Follow @judgejohnhodgman on Instagram to view evidence from the cases tried in court.
Get in touch with the show
How to listen
Stream or download episodes directly from our website, or listen via your favorite podcatcher!