Episode notes
John brings the case against his girlfriend, Emily. She has a number of tattoos and wants her next tattooed piece to be on her wrist. John wants Emily to reconsider the tattoo's placement. Can the Judge resolve an issue that's needled them both?
THANKS TO:
– This week's expert witness Josh Clark of the excellent podcast Stuff You Should Know.
– Molly Walsh, who suggested this week's episode title. Like us on Facebook to help us name a future episode!
PLUS, please do not forget to watch Judge Hodgman's JOHN HODGMAN: RAGNAROK comedy special is available to stream as a Netflix Original tomorrow, June 20. This show was filmed before a live audience at the Bell House in NYC just before the proclaimed coming of Ragnarok. What happened? WATCH AND FIND OUT. A note from John Hodgman to you, here.
STREAM OR DOWNLOAD THIS PODCAST
VIEW THE EVIDENCE
SUBSCRIBE TO THIS PODCAST in ITUNES or the RSS FEED
EVIDENCE
Submitted by John
A photo of the couple's matching tattoo.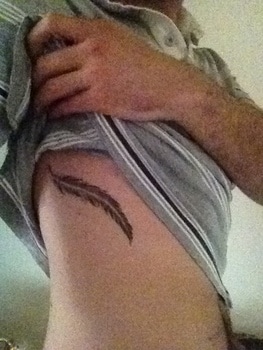 Edited to add photo evidence provided by JUDGE JOHN HODGMAN:
"If you have not read Death and the Compass by Jorge Luis Borges then you cannot understand me."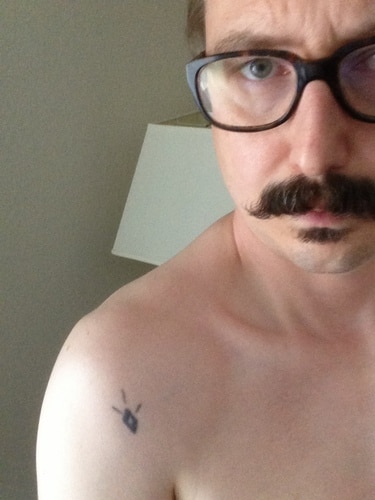 About the show
Have your pressing issues decided by Famous Minor Television Personality John Hodgman, Certified Judge. If you'd like John Hodgman to solve your pressing issue, please contact us HERE.
Follow @judgejohnhodgman on Instagram to view evidence from the cases tried in court.
Get in touch with the show
How to listen
Stream or download episodes directly from our website, or listen via your favorite podcatcher!