Episode notes
Michael and Patrick have been best friends since high school. Michael likes to think of himself as Patrick's wingman, helping alert him to interested ladies when they're out together. But, Patrick doesn't see this service the same way. He thinks his friend lacks the subtlety to be a wingman, believing that Michael will overexaggerate a girl's interest in Patrick to get him to ask for her number. Michael contends that Patrick is merely too modest causing him to mistake genuine flirting for politeness.
Is Michael helping his friend find love and happiness, or is he steering him towards disappointment? Only the Judge can determine if the ladies are batting eyes or making benign banter in this week's Judge John Hodgman!
STREAM OR DOWNLOAD THIS PODCAST
SUBSCRIBE TO THIS PODCAST in ITUNES or the RSS FEED
VIEW THE EVIDENCE
EVIDENCE
Filed by Michael — "I submit this very low-quality picture of me and Patrick, with Patrick on the right. You will see Patrick is looking very svelte and has a head full of hair, illuminating exactly how harmless my initial joke was. Look how handsome he is! If I looked like that, I'd assume people were flirting with me all the time.
Also, it's important to note the typical Bergman shot in which this picture was taken. Well, maybe it's not important, but I noticed. "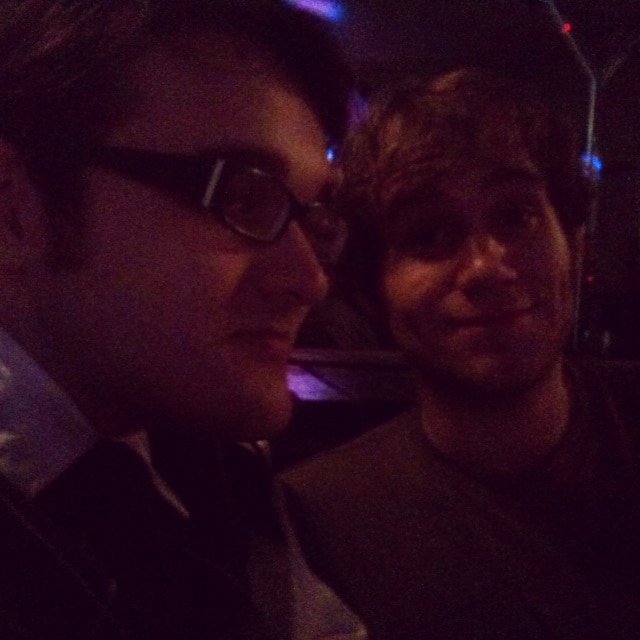 About the show
Have your pressing issues decided by Famous Minor Television Personality John Hodgman, Certified Judge. If you'd like John Hodgman to solve your pressing issue, please contact us HERE.
Follow @judgejohnhodgman on Instagram to view evidence from the cases tried in court.
Get in touch with the show
How to listen
Stream or download episodes directly from our website, or listen via your favorite podcatcher!