Episode notes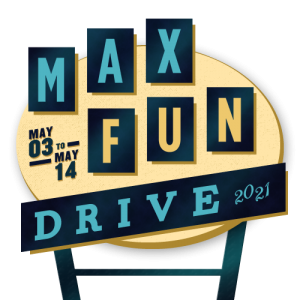 We're right in the middle of the Max Fun Drive!  Right now is the best time to support all of the Max Fun podcasts you love by starting a monthly membership or upgrading your existing one!
We've got something special interrupting your feed today… in 2018, Jordan Morris and John Hodgman recorded an episode of a one-off podcast called Shootin' the Bries for the Max Fun Drive.
The former cheesemongers are reunited for another special episode! They chat with Joe Berkowitz, the author of American Cheese: An Indulgent Odyssey Through the Artisan Cheese World. Jordan and John also talk about cheese flavored products, and how their relationship with cheese has changed since the last time they recorded the podcast.
Thanks to all our members for making fun stuff like this possible. If you'd like to become a member of our network visit https://maximumfun.org/join/ to learn more!
This is an unbleeped version of the Shootin' the Bries, if you'd like a bleep version check out the Judge John Hodgman feed on Maximum Fun.
About the show
What is the dumbest show you can imagine? This award-winning show may be dumber. It has no content. No format. Yet it's going on thirteen years of delighting hundreds of thousands of people. It's been an iTunes editor's choice, and Rolling Stone picked it as one of the world's best comedy podcasts. It's light in the dark, comfort in the cold, and a penguin in the pants (long story).
Join hosts Jesse Thorn (NPR's Bullseye) and Jordan Morris (Comedy Central's @Midnight) and a celebrity guest on a raucous, vulgar, and warm-hearted romp that might just leave you a better person. And will certainly make you dumber.
Call in a Momentous Occasion at 206-984-4FUN or email jjgo@maximumfun.org.
Get in touch with the show
How to listen
Stream or download episodes directly from our website, or listen via your favorite podcatcher!
Liked Shootin' the Bries – Episode 2? Listen to these next...