Episode notes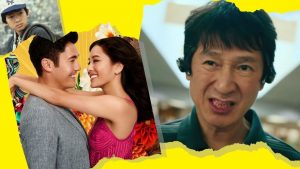 As a kid, he was Short Round in Indiana Jones and the Temple of Doom and Data in The Goonies. But as he got older, Ke Huy Quan began to feel that there wasn't really a place for him in front of the cameras. After decades of telling himself he didn't miss acting, Crazy Rich  Asians made a splash, and Ke began to think that maybe it was time to get back to acting. Ke opens up about all of that, and landing in the perfect threefold role of Waymond, Alpha Waymond, and CEO Waymond in Everything Everywhere All At Once. 
And then, Jordan has one quick thing about Bend it Like Beckham's 20th anniversary.
With Jordan Crucchiola and Ke Huy Quan
About the show
On Feeling Seen, writer and general enthusiast Jordan Crucchiola invites filmmakers, writers, comedians, and artists to discuss the movie characters that made them "feel seen." It's about that instant when a person connects to a piece of art so deeply that they see themselves reflected in it. Every week Jordan gabs it up with a guest about those magical moments when they were watching a film and realized, "That's me!" It's an informative, funny, and comforting show about our intimate relationship with movies, the impact they have on our lives, and how they influence our art.
Get in touch with the show
Liked Ke Huy Quan on Returning to Acting? Listen to these next...