Episode notes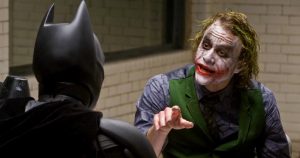 Anybody can go crazy, it just takes one bad day. All-around great guy Josh Johnson – stand-up comedian, writer for The Daily Show with Trevor Noah, and the list grows on – explains the ways he sees himself in one of the most iconic villains of the Modern Era, particularly as played by Heath Ledger in The Dark Knight.
Then, Jordan has one quick thing to say about the new action epic hitting US screens from India, RRR.
Check out Josh's Elusive Mix Tape or Channel Black
Find Josh on Instagram or TikTok
Follow us on Twitter, Instagram, and Facebook
***
With Jordan Crucchiola and Josh Johnson
About the show
On Feeling Seen, writer and general enthusiast Jordan Crucchiola invites filmmakers, writers, comedians, and artists to discuss the movie characters that made them "feel seen." It's about that instant when a person connects to a piece of art so deeply that they see themselves reflected in it. Every week Jordan gabs it up with a guest about those magical moments when they were watching a film and realized, "That's me!" It's an informative, funny, and comforting show about our intimate relationship with movies, the impact they have on our lives, and how they influence our art.
Get in touch with the show
Liked Josh Johnson on 'The Dark Knight's Joker? Listen to these next...