Episode notes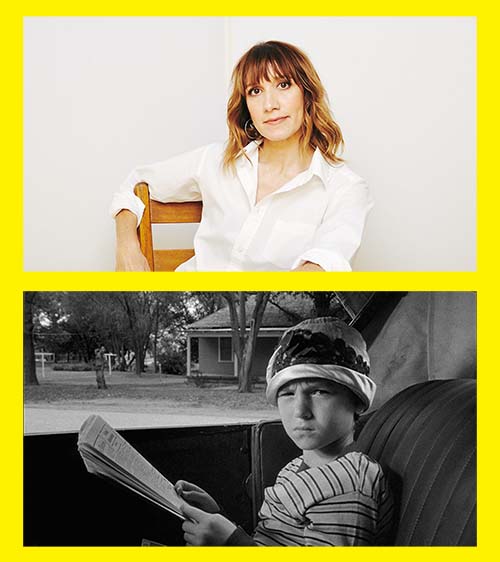 Joining us this week is the magnificent actor Bree Elrod. You can see Bree in one of 2021's best films, 'Red Rocket.' But she's on the show this week to talk about 1973's 'Paper Moon' and the character of Addie Loggins played by Tatum O'Neal. Bree discusses trying to maintain the level of curiosity and openness in her acting that is inhabited by O'Neal's fresh-faced performance in the film. Bree also talks about working with Sean Baker and what it was like acting with the locals in Texas City in 'Red Rocket.' Plus, at the end of the show, Jordan highlights the best horror movies of 2021.
Follow us on Twitter, Instagram, and Facebook
You can see Red Rocket in theaters now.
With Jordan Crucchiola and Bree Elrod.
About the show
On Feeling Seen, writer and general enthusiast Jordan Crucchiola invites filmmakers, writers, comedians, and artists to discuss the movie characters that made them "feel seen." It's about that instant when a person connects to a piece of art so deeply that they see themselves reflected in it. Every week Jordan gabs it up with a guest about those magical moments when they were watching a film and realized, "That's me!" It's an informative, funny, and comforting show about our intimate relationship with movies, the impact they have on our lives, and how they influence our art.
Get in touch with the show
Liked Episode 8: Actor Bree Elrod on 'Paper Moon'? Listen to these next...
The best way to support MaxFun shows is by becoming a member…
Our shows are made by hand for you, and we appreciate your decision to give back to us.
Start a membership →
Already a member?
You could still help by…
...leaving a review on Apple Podcasts!
Leave a review →
...sharing it on social media!
Share on social media →
...purchasing a personal or promotional message on an upcoming episode!
Buy a Jumbotron →