Episode notes
This week, we continue our "Proud to Be an American?" series. We're talking to Brian De Los Santos, digital strategist at the Desert Sun and the West Coast social lead for the USA Today Network, about his Latinx experience. We're talking about the ways he engages pride, patriotism, and simply existing as Americans.
He talks to us about his experience as an undocumented American, the push and pull some Latinx Americans feel/face in terms of being viewed as "American" enough and the way his parent's generation experienced American patriotism differs from his own understanding of the country that he calls home.
Plus, we'll hear from other listeners within the Latinx community who tell us about their own unique experiences with American pride.
EPISODE NOTES
READ Brian De Los Santos's piece in The Los Angeles Times: I was 9 when my parents told me I was undocumented. With DACA ending, I have no idea what's next
DIS/Honorable Mentions
Jarrett has an honorable mention for Ms. Tabitha Brown and her inspirational videos. Go to all her socials and watch a few videos. Watch all of them, if you want to. That ain't none of our business! Also, shout-out to J. August Richards. His new show Council of Dads features a black gay male couple raising children. The actor recently game out as gay.
Jarrett also has an honorable mention for the always cool Babyface and a "Make it make sense, Jesus!" to Teddy Riley for their Versuz performances this week on IG Live.
And lastly, Jarrett would like to give an honorable mention to everyone out there for their warm birthday wishes! 
This week, Tre'vell would like to give a hearty church clap to the series finale of Lee Daniels' Empire. The show, which debuted in 2015, just wrapped production. Also, an honorable mention to RuPaul's Drag Race Season 12 contestant Widow Von'Du who turnt it out in a lip sync for her life in front of none other than Chaka Khan!
A Dishonorable Mention goes out to the states opening up early. This includes Georgia, Texas and the Tre'vell's home state of South Carolina. Stay safe, y'all.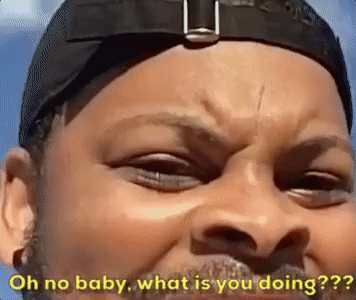 Go ahead and @ us
Email: FANTI@maximumfun.org
Instagram:
@rayzon (Tre'Vell)
Twitter:
@Swish (Producer Laura Swisher)
FANTI is produced and distributed by MaximumFun.org
Laura Swisher is the senior producer.
About the show
Sometimes the people, places, and things we love don't love us back. We're fans, but we also have some ANTI- feelings toward them. Every week on FANTI, journalists Tre'vell Anderson and jarrett hill bring their pop culture and political expertise to things we must stan and stand up against. FANTI is a place where nuance reigns supreme with energetic, complicated, and sometimes difficult conversations that bring deep knowledge and thoughtful perspective to the things we love and rage about, from the White House to the Real House(wives).
Get in touch with the show
How to listen
Stream or download episodes directly from our website, or listen via your favorite podcatcher!
Liked Part 2: Proud to Be an (Latinx) American? (ft. Brian De Los Santos)? Listen to these next...