Episode notes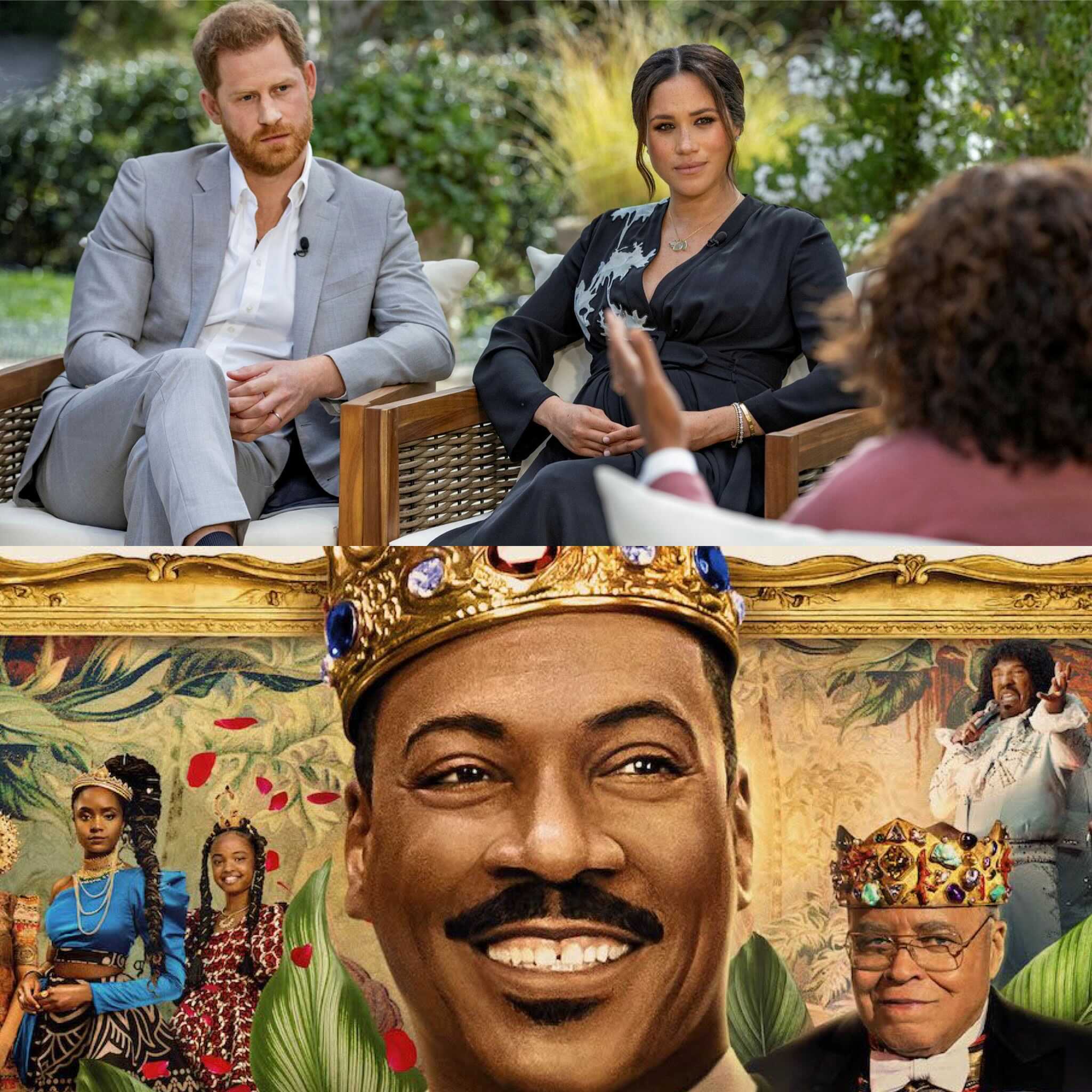 This week, the royal court is in session as hosts Jarrett Hill and Tre'vell Anderson discuss the new Eddie Murphy sequel Coming 2 America and answer the question: who asked for this?  
But first…
Pass the Popcorn
We're taking this royal thing to the next level with a chat about the interview heard round the world. That's right! We're talking about Oprah's sit down with the Duke & Duchess of some shit: Meghan Thee Markle and her husband Harry. 
DIS/Honorable Mentions
This week, Jarrett kicks things off with an honorable mention for the one and only B.Scott and their recent partnership with BET as well as BIPOC New Yorkers clapping back at the gentrifiers and bridge and tunnel crowd. 
Tre'vell has an honorable mention for the one and only TS Madison whose new show is hilarious! Check that out here. 
Dishonorably and with all due disrespect, Jarrett and Tre'vell are calling out professional asshole Piers Morgan who walked off the set of his own show and ultimately got fired on his day off. Stiff upper lip, chap. 
Black History is Happening…Everyday!
Episode Notes
Read Tre'vell's piece for Xtra Magazine here. 
Make sure you pick up your limited-edition FANTI merch here. The sale ends March 12th, midnight Pacific Time
Catch Tre'vell on Pop Culture Happy Hour this week!
Email: FANTI@maximumfun.org
@rayzon (Tre'Vell)
@Swish (Producer Laura Swisher)
FANTI is produced and distributed by MaximumFun.org
Laura Swisher is the senior producer.
Jordan Kauwling is the associate producer. 
About the show
Sometimes the people, places, and things we love don't love us back. We're fans, but we also have some ANTI- feelings toward them. Every week on FANTI, journalists Tre'vell Anderson and jarrett hill bring their pop culture and political expertise to things we must stan and stand up against. FANTI is a place where nuance reigns supreme with energetic, complicated, and sometimes difficult conversations that bring deep knowledge and thoughtful perspective to the things we love and rage about, from the White House to the Real House(wives).
Get in touch with the show
How to listen
Stream or download episodes directly from our website, or listen via your favorite podcatcher!
Liked Meghan Markle Goes 2 Zamunda? Listen to these next...