Episode notes
Today Ella and Alexis are joined by Vanessa Zoltan, the host of glorious podcasts Harry Potter and the Sacred Text, The Real Question and Hot & Bothered. She is also the CEO/Founder of Not Sorry productions and the dog Mum (Mom, whatever, we're transatlantic) to Rory Hermione Gilmore Zoltan. She talks socialite dogs, blended families and german pets! Ella fan girls (big surprise) and Alexis has a dog biography question that yields an amazing answer!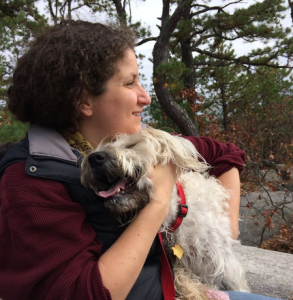 About the show
Comfort Creatures is a show for people who prefer their friends to have paws instead of hands! Every week, Alexis and Ella talk to guests about their pets or creatures that give them comfort, discuss their favorite fictional critters, learn about pets in history, and discover differences between pet ownership across the pond. Whether you have a giant sloth, two siamese skinks, or just know way too much about unicorns, every animal friend is welcome on Comfort Creatures!
Get in touch with the show
How to listen
Stream or download episodes directly from our website, or listen via your favorite podcatcher!
Liked Vanessa Zoltan and Rory Hermione Gilmore Zoltan? Listen to these next...