Episode notes
New to Bullseye? Subscribe to our podcast in Apple Podcasts or with your favorite podcatcher to make sure you automatically get the newest episode every week.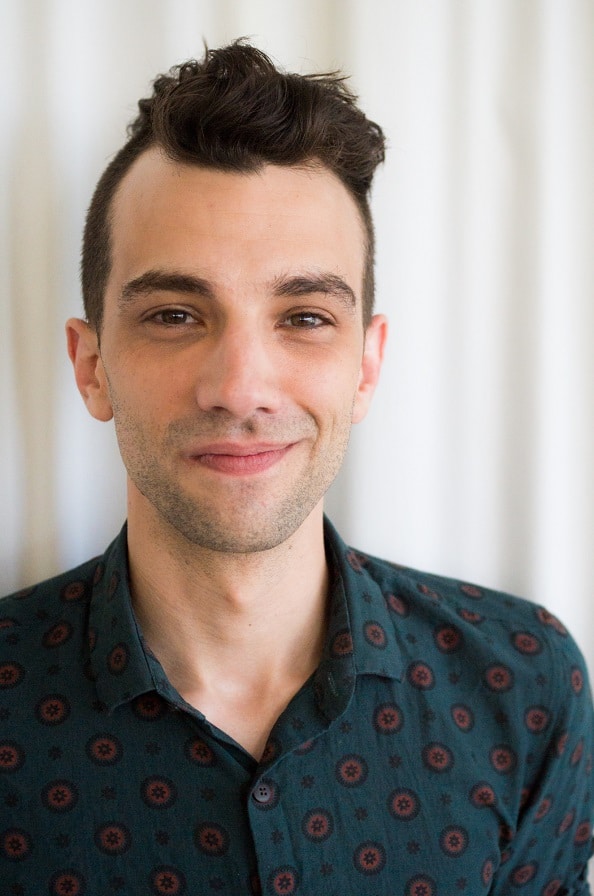 Jay Baruchel on directing Goon: Last of the Enforcers, starring in Undeclared, and Canadian humor
This week Jesse talks to Canadian comedian and director Jay Baruchel. You've probably seen Jay in some great comedies like the FXX show
Man Seeking Woman
and Judd Apatow's
Undeclared
. He also starred in the
How to Train Your Dragon
movies as the voice of Hiccup.
This year, Jay directed his first ever feature length movie. It's called Goon: Last of the Enforcers, and it's the sequel to Goon, a movie he co-starred in a few years ago. The movie tells the story of an enforcer named Doug Glatt who's played by Seann William Scott.
Jay talks to Jesse about his love for hockey and the important function that violence plays in the Goon movies. He also shares a bit about his experience on the set of Undeclared and how it shaped him as a comedian. Plus, Jay drops some knowledge about his home and native land: specifically why Canadians are well represented in American comedies, and misconceptions about Montreal, his hometown.
Goon: Last of the Enforcers comes to theaters and VOD on September 1. You can pre-order it on iTunes now.
Listen to Jesse's conversation with Jay Baruchel!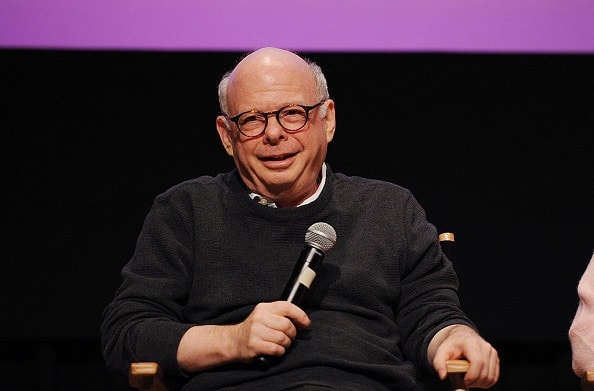 Photo by Ilya S. Savenok/Getty Images for SAG Foundation
Wallace Shawn on acting and his latest book, Night Thoughts.
Also this week, the character actor Wallace Shawn. On screen he has over 180 credits, including films like
Clueless
,
The Princess Bride
,
My Dinner with Andre
. He's also had regular roles on
Gossip Girl
and
Crossing Jordan
. You probably also know him as the T-Rex from the
Toy Story
movies.
Wallace is also an Obie award-winning playwright and the author of several books. His latest is called Night Thoughts, an extended of essays touching on topics like politics, morality, and privilege.
You can find Night Thoughts on Amazon or your local bookseller.
Listen to Wallace Shawn's interview!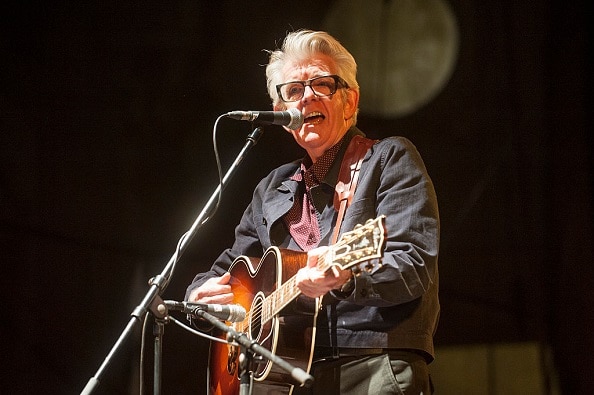 Photo: GARI GARAIALDE/AFP/Getty Images
The Song That Changed My Life: Nick Lowe on "Fatback Louisiana, USA"
English singer-songwriter Nick Lowe recalls the indelible mark that the 1950s country and western song "Fatback Louisiana, USA" by Tennessee Ernie Ford left on him as a young boy growing up on a Royal Air Force base.
Nick Lowe is gearing up to tour the Midwest and East Coast this fall. Find out if he'll be playing near you on his website, NickLowe.com.
Hear Nick Lowe talk about the song that changed his life!
The Outshot: The story-driven gameplay of Firewatch
Jesse praises
Firewatch
, an adventure game that combines gripping narrative and well-written dialogue to make for a deeply human experience.
Firewatch is available as a download on Windows, Mac, Linux, Playstation 4 and XBOX One.
Guests
Wallace Shawn
Jay Baruchel
Nick Lowe
About the show
Bullseye is a celebration of the best of arts and culture in public radio form. Host Jesse Thorn sifts the wheat from the chaff to bring you in-depth interviews with the most revered and revolutionary minds in our culture.
Bullseye has been featured in Time, The New York Times, GQ and McSweeney's, which called it "the kind of show people listen to in a more perfect world." Since April 2013, the show has been distributed by NPR.
If you would like to pitch a guest for Bullseye, please CLICK HERE. You can also follow Bullseye on Twitter, YouTube, and Facebook. For more about Bullseye and to see a list of stations that carry it, please click here.
How to listen
Stream or download episodes directly from our website, or listen via your favorite podcatcher!