Episode notes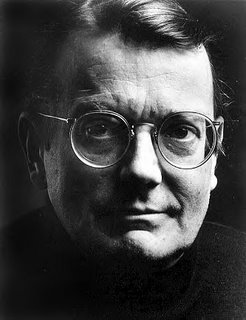 We continue our journey into The Sound of Young America's vast audio archive with this program from The Sound of Young America Classics.
On this week's show The Del Close Marathon, Ian Roberts from the Upright Citizen's Brigade and Anthony King of the UCB Theater join us to talk about the marathon which took place in memory of the legendary comedian. Jeff Griggs, author of "Guru: My Days with Del Close".
For over 30 years Del Close was the leading light in improvisational comedy in Chicago, having a huge influence on Mike Meyers, Bill Murray, John Belushi and the Upright Citizen's Brigade, among many others. Following Del's passing in 1999, the UCB started the annual Del Close Marathon as a means of celebrating their mentor's life, and passing on his legacy to future generations. Ian Roberts and Anthony King from the UCB talk about the event.
Jeff Griggs' book "Guru: My Days with Del Close" explores elements of Close's biography, from his childhood in Kansas, his early years as an actor to his involvement with the Compass Players and Second City.
Please share your thoughts on the show in the comments section!
Download This Week's Show
Subscribe to TSOYA Classic in iTunes
Please Donate to Support the Show
About the show
Bullseye is a celebration of the best of arts and culture in public radio form. Host Jesse Thorn sifts the wheat from the chaff to bring you in-depth interviews with the most revered and revolutionary minds in our culture.
Bullseye has been featured in Time, The New York Times, GQ and McSweeney's, which called it "the kind of show people listen to in a more perfect world." Since April 2013, the show has been distributed by NPR.
If you would like to pitch a guest for Bullseye, please CLICK HERE. You can also follow Bullseye on Twitter, YouTube, and Facebook. For more about Bullseye and to see a list of stations that carry it, please click here.
Get in touch with the show
How to listen
Stream or download episodes directly from our website, or listen via your favorite podcatcher!