Episode notes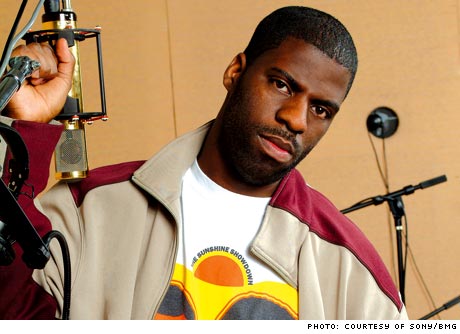 Before he'd even released his first album, Chicago rapper Rhymefest won a Grammy award for co-writing the Kanye West hit "Jesus Walks." He's also a veteran of the battle rap circuit, having bested Eminem at the famous Skribble Jam in 1997.
His first LP, Blue Collar, was one of the most critically acclaimed hip-hop CDs of 2006. His upcoming release, "El Che," bears the name his grandfather gave him at birth.
In our interview, 'Fest talks about being a revolutionary, what it means to be a grown man in an industry full of people clinging to adolescence, how battle rapping feels, and more. In our bonus audio (bottom), he talks about what it's like to tour with legends like A Tribe Called Quest and the Wu-Tang Clan. He also reveals an impressive production and guest lineup on his upcoming record, including Ghostface Killah and DJ Premier.
Please share your thoughts on this program on our forum!
Download This Show (MP3)
Subscribe in iTunes
Review the show in iTunes
Please Donate to Support the Show
Please allow our low-bandwidth server a little time after you click "play"

Rhymefest Bonus Audio

Please allow our low-bandwidth server a little time after you click "play"
Download bonus audio (MP3)

About the show
Bullseye is a celebration of the best of arts and culture in public radio form. Host Jesse Thorn sifts the wheat from the chaff to bring you in-depth interviews with the most revered and revolutionary minds in our culture.
Bullseye has been featured in Time, The New York Times, GQ and McSweeney's, which called it "the kind of show people listen to in a more perfect world." Since April 2013, the show has been distributed by NPR.
If you would like to pitch a guest for Bullseye, please CLICK HERE. You can also follow Bullseye on Twitter, YouTube, and Facebook. For more about Bullseye and to see a list of stations that carry it, please click here.
Get in touch with the show
How to listen
Stream or download episodes directly from our website, or listen via your favorite podcatcher!