Episode notes
On this week's show, we entertain two wonderful (and entertaining) guests.
Jimmy Carr is one of the UK's most popular standup comics. Here in the US, he's hosted the game show Distraction on Comedy Central and appeared on Late Night and The Tonight Show. His new book, written with his long-time friend Lucy Greeves, is "Only Joking: What's So Funny About Making People Laugh?"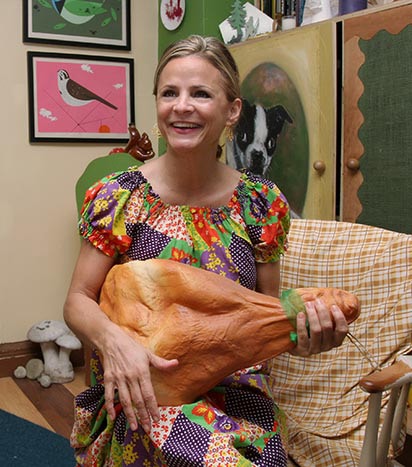 Then we talk with Amy Sedaris. She's a rabbit lover and taxidermied squirrel owner, as well as the author of "I Like You: Hospitality Under the Influence." The book provides domestic advice of many types, ranging from recipes to costumes to how to make fake food out of felt.
Please share your thoughts on the show in the comments section!
Download This Week's Show
Subscribe in iTunes
Please Donate to Support the Show
Listen to This Week's Show
About the show
Bullseye is a celebration of the best of arts and culture in public radio form. Host Jesse Thorn sifts the wheat from the chaff to bring you in-depth interviews with the most revered and revolutionary minds in our culture.
Bullseye has been featured in Time, The New York Times, GQ and McSweeney's, which called it "the kind of show people listen to in a more perfect world." Since April 2013, the show has been distributed by NPR.
If you would like to pitch a guest for Bullseye, please CLICK HERE. You can also follow Bullseye on Twitter, YouTube, and Facebook. For more about Bullseye and to see a list of stations that carry it, please click here.
Get in touch with the show
How to listen
Stream or download episodes directly from our website, or listen via your favorite podcatcher!