Episode notes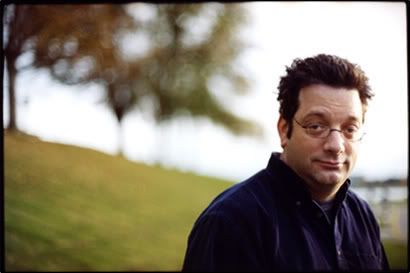 Andy Kindler (above) is a legend in the world of alternative comedy. Since bursting onto the comedy scene in the early 1990s, he's appeared on innumberable television programs performing standup, including several appearances on The Late Show with David Letterman, for which he is now a field correspondent. Within the comedy world, he's best known for openly mocking the standup world in his annual "State of the Industry Address" at the Aspen Comedy Festival. Andy's set was recorded live at the Westside Eclectic in Santa Monica, California.
Morgan Murphy is one of the fast-rising stars of the comedy world. She wrote for and appeared several times on Jimmy Kimmel Live, before quitting to pursue standup full-time. She's toured nationally with The Comedians of Comedy and Neil Hamburger, among others. Morgan performed as part of TSOYA Live at the SF Sketchfest.

Discuss this episode on the forum!
Download This Show (MP3)
Subscribe in iTunes
Review the show in iTunes
Please Donate to Support the Show
Listen to This Week's Show Online
Please allow our low-bandwidth server a little time after you click "play"
Embeddable Audio Player Code (Copy and Paste)
If you enjoyed this show, try these ones:
New York Stories with Cartoonist Roz Chast
Tim & Eric
Joke Warfare with Terry Jones and Dino Stamatopolous

About the show
Bullseye is a celebration of the best of arts and culture in public radio form. Host Jesse Thorn sifts the wheat from the chaff to bring you in-depth interviews with the most revered and revolutionary minds in our culture.
Bullseye has been featured in Time, The New York Times, GQ and McSweeney's, which called it "the kind of show people listen to in a more perfect world." Since April 2013, the show has been distributed by NPR.
If you would like to pitch a guest for Bullseye, please CLICK HERE. You can also follow Bullseye on Twitter, YouTube, and Facebook. For more about Bullseye and to see a list of stations that carry it, please click here.
Get in touch with the show
How to listen
Stream or download episodes directly from our website, or listen via your favorite podcatcher!