Episode notes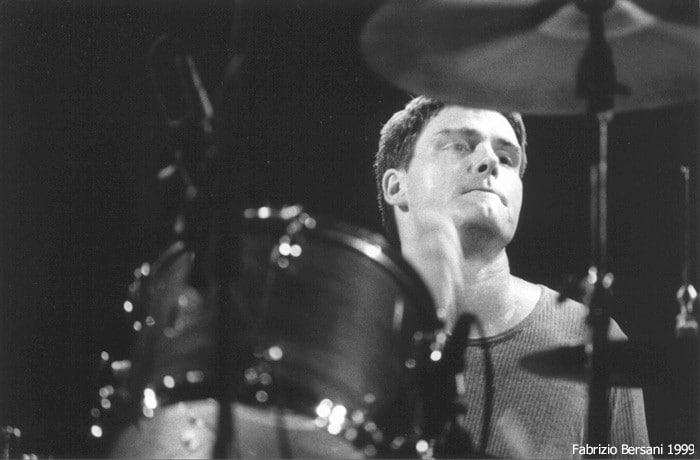 This week, we talk with Brendan Canty. He's best known as the drummer for the punk rock band Fugazi, but he's also made his name as a record and film producer. We talk about his high concept music DVD series "Burn to Shine." Each DVD features a group of bands representing a regional rock scene, each of which play a song in a house that's slated to be burned down by the fire department. Brendan says he hopes each DVD captures a moment in the music scene of a certain place.
We also talk about how Brendan feels about making a new career after 17 years with Fugazi, and about being a rock & roll dad.
Please share your thoughts on the show in the comments section!
Download This Show
Subscribe in iTunes
Review the show in iTunes
Please Donate to Support the Show
Listen to This Week's Show

About the show
Bullseye is a celebration of the best of arts and culture in public radio form. Host Jesse Thorn sifts the wheat from the chaff to bring you in-depth interviews with the most revered and revolutionary minds in our culture.
Bullseye has been featured in Time, The New York Times, GQ and McSweeney's, which called it "the kind of show people listen to in a more perfect world." Since April 2013, the show has been distributed by NPR.
If you would like to pitch a guest for Bullseye, please CLICK HERE. You can also follow Bullseye on Twitter, YouTube, and Facebook. For more about Bullseye and to see a list of stations that carry it, please click here.
Get in touch with the show
How to listen
Stream or download episodes directly from our website, or listen via your favorite podcatcher!