Episode notes
The Craziest Day of My Entire Career is a segment that gives us the chance to talk with some of our favorite people about the weirdest workday they have experienced so far. This time around, we're joined by Marc Summers. 
He has built a remarkable career as a television host. Rarely will you find a person who has hosted as many TV shows as Marc Summers. He's hosted reality shows, cooking shows and game shows –  Pick Your Brain, History IQ, Unwrapped and Double Dare to name a few.
These days, he's gotten into podcasting. He just launched Marc Summers Unwraps. It's a show where he talks with different entertainers about some of the stories that have shaped their careers.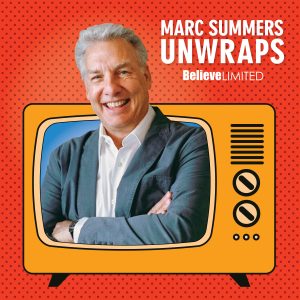 When we asked Marc to tell us about the craziest day of his entire career he told us about the day he finally got the call to go on The Tonight Show. The other guest was Burt Reynolds. Things didn't go as planned.
You can find Marc Summers Unwraps wherever you get your podcasts.
About the show
Bullseye is a celebration of the best of arts and culture in public radio form. Host Jesse Thorn sifts the wheat from the chaff to bring you in-depth interviews with the most revered and revolutionary minds in our culture.
Bullseye has been featured in Time, The New York Times, GQ and McSweeney's, which called it "the kind of show people listen to in a more perfect world." Since April 2013, the show has been distributed by NPR.
If you would like to pitch a guest for Bullseye, please CLICK HERE. You can also follow Bullseye on Twitter, YouTube, and Facebook. For more about Bullseye and to see a list of stations that carry it, please click here.
Get in touch with the show
How to listen
Stream or download episodes directly from our website, or listen via your favorite podcatcher!
Liked Marc Summers on the Craziest Day of His Entire Career? Listen to these next...