Episode notes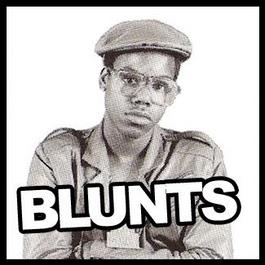 Andrew Noz on Rap
Blogger Andrew Noz from Cocaine Blunts kicks off this week's show by recommending some recent favorites from the world of rap — Kendrick Lamar's 'Cartoon & Cereal' featuring Gun Play, and 'Big Beast' by Killer Mike, featuring T.I. & Bun B. For more from Noz, check out CocaineBlunts.com, or read his cover story on Kendrick Lamar for The Fader.
(Embed or share Noz's Rap Recommendations)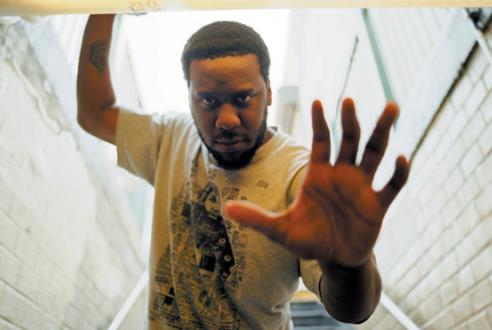 Jazz Pianist Robert Glasper
Robert Glasper is a jazz pianist and the band leader of the Robert Glasper Experiment. Glasper's life in music began early, as his mother, a jazz and blues vocalist, would often bring her young son along to clubs with her, where he would watch from backstage. His music today blends classic jazz influences with soul music and modern hip-hop, forging something fresh and new out of a genre he says is in dire need of a shake-up. His new album, Black Radio, includes collaborations with hip-hop artists like Lupe Fiasco, Mos Def, as well as old friend and frequent collaborator Bilal.
Glasper sits down with us to reveal some of his more embarrassing musical influences, reflect on working alongside the late J. Dilla, and dish on what he feels is wrong with today's jazz culture.
(Embed or share this interview with Robert Glasper)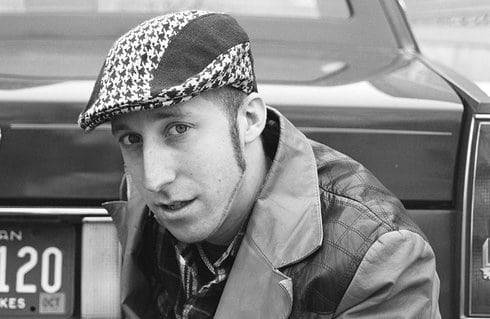 Found Things, with Davy Rothbart
Davy Rothbart is the editor of Found Magazine, an annual publication collecting lost letters, tests, essays and notes, all found and submitted by readers. Found put out its first issue nearly ten years ago, and Davy has been a regular guest on The Sound of Young America ever since. In his first appearance on Bullseye, Rothbart recounts the cryptic tales found within the pages of some of his favorite lost treasures, brought to him by readers on Found's national tours.
If you've found something special you'd like to send in, either digitally or by mail, visit www.FoundMagazine.com/submit.
(Embed or share Davy Rothbart's Found Things)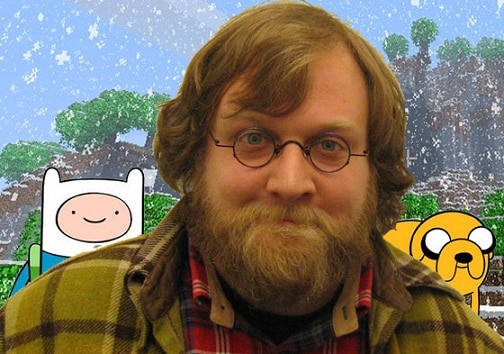 Animator Pendleton Ward, creator of Adventure Time
Pendleton Ward is a writer and animator, and the creator of the Cartoon Network series Adventure Time. The show follows the adventures of Finn the boy and Jake the shape-shifting dog, through a magical post-apocalyptic Earth. It's very witty and full of humor, and is one of those rare programs that works just as well for kids as it does for adults. Pen is a born artist, who even during this interview can't help but capture his host on paper. He joins Jesse to discuss drawing as a comedic outlet, the delicate art of writing a quality fart joke, and the influence of Dungeons & Dragons on the fantastical quests of Adventure Time. The show just began its fourth season; you can catch new episodes Monday nights on Cartoon Network.
(Embed or share this interview with Pen Ward)
For this week's Outshot, Jesse delves into the often contrived world of quirky viral videos and finds something genuinely hilarious: the web series BESTIE x BESTIE, starring Jenny Slate and Gabe Liedman. You might know Slate as a former featured player on SNL or as the writer and voice of another internet smash, Marcel The Shell With Shoes On. In BESTIE x BESTIE she and best friend Liedman take turns trying desperately to remain serious while the other does their best to make them crack. The results are often as funny as anything on the internet.
Is there a web series that tickles your funny-bone like none other? Help it go viral by sharing it on the MaxFun Forum and picking your own Outshot.
(Embed or share this Outshot on BESTIE x BESTIE)
Guests
Robert Glasper
Pendleton Ward
Andrew Noz
Davy Rothbart
About the show
Bullseye is a celebration of the best of arts and culture in public radio form. Host Jesse Thorn sifts the wheat from the chaff to bring you in-depth interviews with the most revered and revolutionary minds in our culture.
Bullseye has been featured in Time, The New York Times, GQ and McSweeney's, which called it "the kind of show people listen to in a more perfect world." Since April 2013, the show has been distributed by NPR.
If you would like to pitch a guest for Bullseye, please CLICK HERE. You can also follow Bullseye on Twitter, YouTube, and Facebook. For more about Bullseye and to see a list of stations that carry it, please click here.
Get in touch with the show
How to listen
Stream or download episodes directly from our website, or listen via your favorite podcatcher!