Episode notes
New to Bullseye? Subscribe to our podcast in iTunes or with your favorite podcatcher to make sure you automatically get the newest episode every week.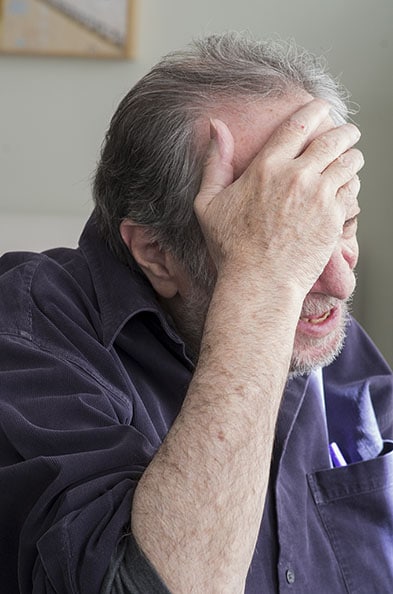 Photo: Jesse Thorn
Ricky Jay on the mystery of Matthias Buchinger, calligraphy and practicing magic with an injured hand.
Ricky Jay is a man with a particular set of skills. He is a magician, a master of sleight-of-hand, a historian, a writer, an actor and a collector of the odd and the unusual. He is also easily recognized for his performances in television and movies, including the films Magnolia, Boogie Nights and The Prestige.
Jay is also an avid collector of rare books and manuscripts often associated with magic, gambling, fraud, confidence games and unusual entertainers. His passion for unusual performers led him to write his latest book on a peculiar 18th century German man, Matthias Buchinger, who despite being born with no hands and legs, was an extremely skilled performer and calligrapher.
Now, Jay sits down with Jesse to talk about his discovery of Matthias Buchinger, his own theories about Buchinger's life and works, and why suffering an injury to his hand led him to an even greater appreciation of Buchinger's skill.
Matthias Buchinger: The Great German Living is available now from Siglio Press. A corresponding show is currently on exhibit at The Metropolitan Museum of Art in New York. It's called "Wordplay: Matthias Buchinger's Drawings from the Collection of Ricky Jay".
Segment begins at 2'20"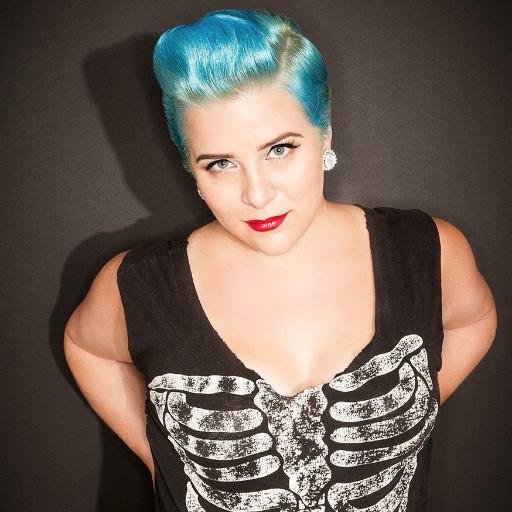 Comedy: Brandie Posey on the Unique Challenges of the Millenial
Brandie Posey, co-host of Maximum Fun's podcast Lady to Lady, recently released her debut stand-up album, Opinion Cave. In this excerpt, she talks about the weird place millenials occupy in our culture (and how it feels to be one).
Posey's album is available now via Bandcamp.
Segment begins at 32'20"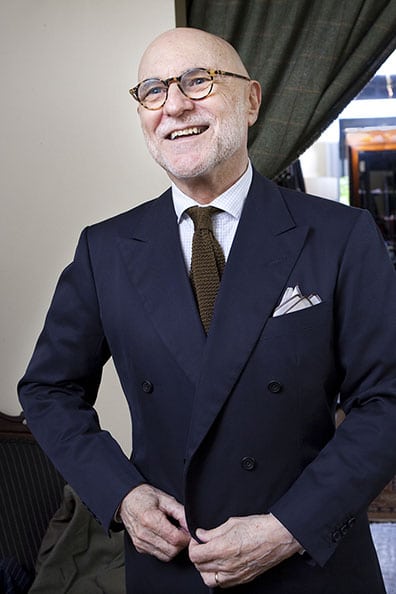 Photo: Rose Callahan
G. Bruce Boyer on the difference between fashion and style, why he hates uniforms and the most essential menswear item
G. Bruce Boyer has made the art of style his life's work, but you shouldn't assume he's a fashionista. Instead, he's spent decades exploring and writing about what it takes to develop a sensibility around menswear.
A former fashion editor for GQ and Esquire, he has also authored, co-authored and contributed to several books on fashion including Elegance – A Guide to Quality in Menswear and Rebel Style: Cinematic Heroes of the 1950s. His latest book is entitled, True Style: The History and Principles of of Classic Menswear.
Boyer sat down with us to talk about the difference between fashion and style, why he's excited by the downfall of uniform dressing and the best piece to begin a men's wardrobe.
Segment begins at 36'30"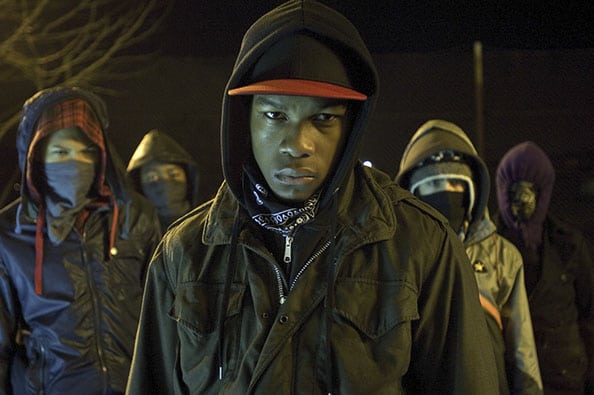 Photo: Liam Daniel
The Outshot: Attack the Block
Jesse gets past his aversion for "horror" and takes on the British sci-fi film Attack the Block, starring a pre-Star Wars John Boyega.
Segment begins at 62'50″
About the show
Bullseye is a celebration of the best of arts and culture in public radio form. Host Jesse Thorn sifts the wheat from the chaff to bring you in-depth interviews with the most revered and revolutionary minds in our culture.
Bullseye has been featured in Time, The New York Times, GQ and McSweeney's, which called it "the kind of show people listen to in a more perfect world." Since April 2013, the show has been distributed by NPR.
If you would like to pitch a guest for Bullseye, please CLICK HERE. You can also follow Bullseye on Twitter, YouTube, and Facebook. For more about Bullseye and to see a list of stations that carry it, please click here.
Get in touch with the show
How to listen
Stream or download episodes directly from our website, or listen via your favorite podcatcher!