Episode notes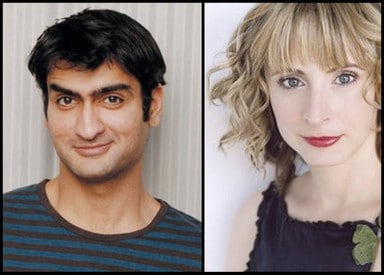 Video Game Recommendations from Kumail Nanjiani & Heather Anne Campbell
We return to the world of video games for this week's culture picks, and our gaming experts, comedian and video game journalist Heather Anne Campbell, as well as comedian and host of the video game podcast Indoor Kids Kumail Nanjiani, have selected a pair of downloadable games for PlayStation Network and Xbox Live Arcade. Kumail recommends the sadly haunting experience of the post-apocalyptic thriller I Am Alive, while Heather suggests you check out the almost fully female fighter Skullgirls.
(Embed or share Heather & Kumail's Video Game Picks)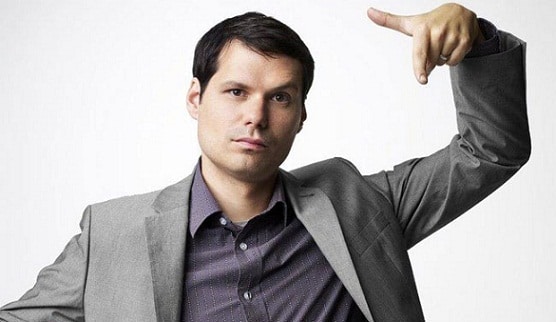 Comedian, Actor and Author Michael Ian Black
Michael Ian Black is an actor, comedian and author perhaps best known from his work with the sketch comedy troupe The State, or from his subsequent collaborations with State-mates both on television (Stella, Michael & Michael Have Issues) and film (Wet Hot American Summer). His disarmingly charming smarm made him a perfect fit for the talking-head format of VH1, but it also makes him a terrific author, as evidenced in his latest book You're Not Doing It Right: Tales of Marriage, Sex, Death, and Other Humiliations. In Black's second memoir, he goes in-depth on the issues of his marriage and parenthood, and the result is a book that is shockingly honest, informative, and incredibly funny.
Michael sits down with us to discuss recommitting himself to marriage in six week intervals, getting into stand-up late in life, and his obsession with Googling "Fat Kevin Federline". You can hear his podcast, Mike & Tom Eat Snacks, with Ed co-star Tom Cavanagh on iTunes or at Nerdist.com. You're Not Doing It Right is now available wherever books are sold.
(Embed or share this interview with Michael Ian Black)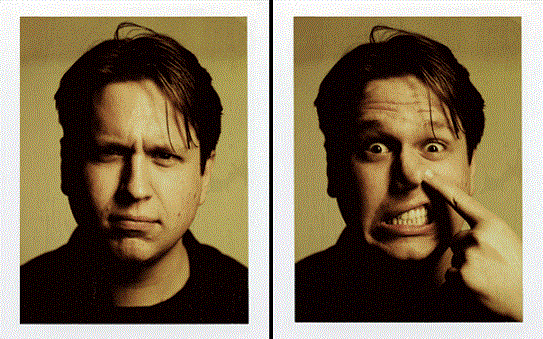 Comedy by Pete Holmes: "Subway"
If you watch the Super Bowl, or even just television, you probably know comedian Pete Holmes best from commercials, where he adorably doles out financial advice as the voice of the E-Trade baby. Last year he was named one of Variety's Ten Comics to Watch, and with good reason. As a stand-up, Holmes has a mostly goofy and positive energy. But as he reveals on his new album Impregnated With Wonder, there is one thing that can really set him off: a bad sandwich.
You can find Pete's podcast You Made It Weird on iTunes, or by visiting Nerdist.com.
(Embed or share Comedy by Pete Holmes: "Subway")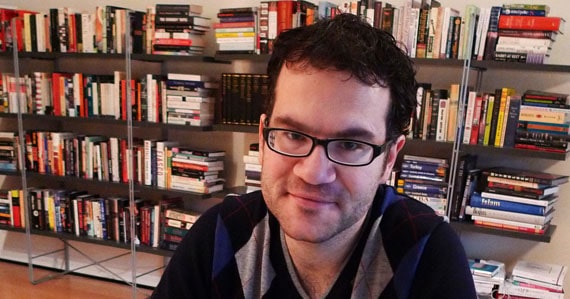 Journalist, Critic, Writer Tom Bissell, author of Magic Hours
Tom Bissell is a journalist, video game critic and author whose latest book, Magic Hours: Essays on Creators and Creation, is a series of pieces attempting to capture all angles of the creative process, in all sorts of artistic forms: from Herman Melville, writer of Moby Dick, to Chuck Lorre, creator of Two and a Half Men; from the mind of filmmaker Werner Herzog to the madness of The Room's Tommy Wiseau. Magic Hours collects the very best of Bissell's ten-year career, with essays featured in The New Yorker and Harper's, as well as several original pieces written solely for the book.
Tom joins us to discuss the dumb luck that makes some books resounding classics of literature while others fade from the collective conscious, and the value (or lack thereof) of a journalism degree. You can find his video game writing online at Grantland.com. Magic Hours is now available in bookstores everywhere.
(Embed or share this interview with Tom Bissell)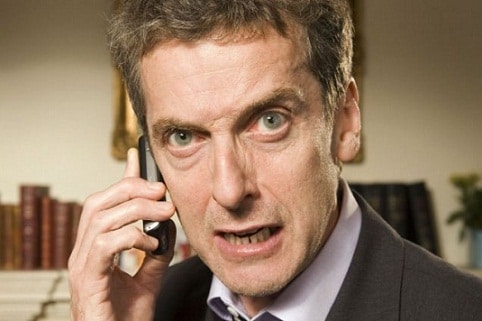 The Outshot: Malcolm Tucker & The Thick of It
On this week's Outshot, Jesse recommends one of his absolute favorite shows, the brilliantly profane political satire The Thick of It — particularly its foul-mouthed protagonist Malcolm Tucker. As creator Armando Iannucci's new show, Veep, is underway on HBO, BBC America is finally bringing The Thick of It to US audiences, Saturday's at midnight. Don't miss it.
Got a hilariously profane favorite of your own? Don't just keep it to yourself, f***ing tell someone by heading to the MaxFun forum and picking your own Outshot.
(Embed or share this Outshot on Malcolm Tucker & The Thick of It)
Guests
Michael Ian Black
Tom Bissell
Pete Holmes
Kumail Nanjiani
Heather Anne Campbell
About the show
Bullseye is a celebration of the best of arts and culture in public radio form. Host Jesse Thorn sifts the wheat from the chaff to bring you in-depth interviews with the most revered and revolutionary minds in our culture.
Bullseye has been featured in Time, The New York Times, GQ and McSweeney's, which called it "the kind of show people listen to in a more perfect world." Since April 2013, the show has been distributed by NPR.
If you would like to pitch a guest for Bullseye, please CLICK HERE. You can also follow Bullseye on Twitter, YouTube, and Facebook. For more about Bullseye and to see a list of stations that carry it, please click here.
Get in touch with the show
How to listen
Stream or download episodes directly from our website, or listen via your favorite podcatcher!