Episode notes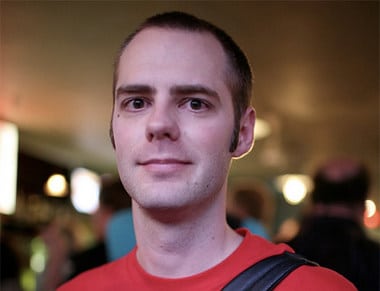 Culture Recommendations with Jason Kottke
Jason Kottke brings us this week's pop culture picks. He's the curator of the blog kottke.org, one of the finest sources of informative and entertaining links on the web. He shares two of his more recent favorites: the contents of the golden record on the spacecraft Voyager and a rare piece of audio of the normally reticent director Stanley Kubrick.
(Embed or Share Jason Kottke's Picks on Bullseye)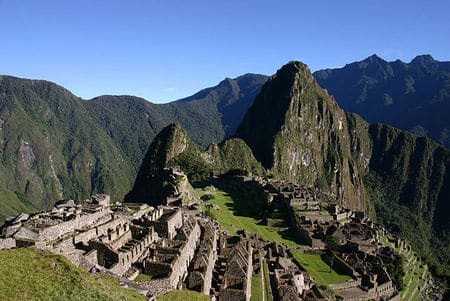 Mark Adams, Author of Turn Right at Machu Picchu
Mark Adams is a critically acclaimed writer and an editor at National Geographic Adventure. Despite his outdoor magazine credentials, he considered himself an armchair adventurer before he embarked on a journey for his latest book, Turn Right at Machu Picchu.
Machu Picchu was an old and dependable topic for National Geographic, but Adams was determined to dig a little deeper when revisiting the subject. A hundred years ago, the lecturer turned explorer Hiram Bingham III brought the ruins of Machu Picchu to the attention of the outside world but raised a host of questions about his methods and intentions for doing so. Adams decided to take on some of those questions by retracing Bingham's expedition, taking his tender-footed self into the wild with an Australian guide and a handful of coca leaves. Adams talks to us about his transformation — from a man who had never slept in a tent as an adult, to a full-fledged adventurer.
(Embed or Share Mark Adams on Bullseye)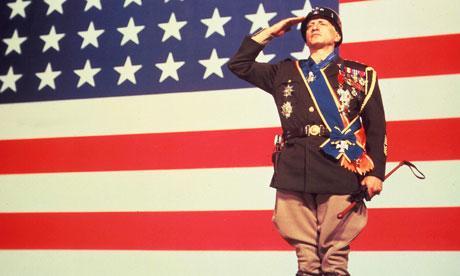 Jordan Ranks America, July 2012
The only constant in this crazy country is change. Even the most well-informed American might throw up their hands over the big questions — what's hot? And what's not? Luckily, comedian Jordan Morris is here for guidance. For more, check out his comedy podcast Jordan, Jesse, Go! or follow him on Twitter @Jordan_Morris.
(Embed or Share Jordan Ranks America on Bullseye)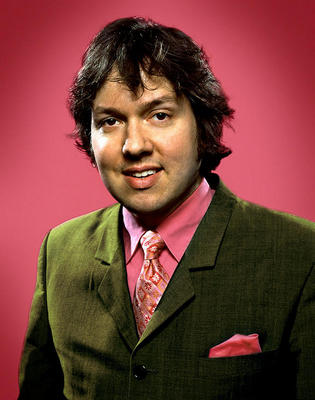 Comedian and Writer Dave Hill
Dave Hill is best known as a New York-based comedian, but he's dabbled in a lot of things. He's interviewed fans of Chick-Fil-A for This American Life, been a semi-successful rock musician (they're big in Japan), and even had a job as a pedicab driver for a few days.
One of his trademarks is making himself and others uncomfortable during a performance, whether he's asking inane or (alternately) inappropriately suggestive questions in his man-on-the-street interviews, performing stand up or hosting his talk show The Dave Hill Explosion. He mines a number of uncomfortable situations in his new book of essays, Tasteful Nudes: …and Other Misguided Attempts at Personal Growth and Validation.
He talks to us about how being a rock musician made him realize he loved comedy, and how he ended up performing at Sing Sing for maximum security felons.
(Embed or Share Dave Hill on Bullseye)



The Outshot: Billy on the Street
Are you ready for the pop culture maniac who is Billy Eichner? This week, Jesse recommends his favorite game show, Billy on the Street.
If you know of a must-see show, share it on the MaxFun forum by picking your own Outshot.
(Embed or Share The Outshot on Bullseye)
Guests
Jason Kottke
Mark Adams
Dave Hill
Jordan Morris
About the show
Bullseye is a celebration of the best of arts and culture in public radio form. Host Jesse Thorn sifts the wheat from the chaff to bring you in-depth interviews with the most revered and revolutionary minds in our culture.
Bullseye has been featured in Time, The New York Times, GQ and McSweeney's, which called it "the kind of show people listen to in a more perfect world." Since April 2013, the show has been distributed by NPR.
If you would like to pitch a guest for Bullseye, please CLICK HERE. You can also follow Bullseye on Twitter, YouTube, and Facebook. For more about Bullseye and to see a list of stations that carry it, please click here.
Get in touch with the show
How to listen
Stream or download episodes directly from our website, or listen via your favorite podcatcher!