Episode notes
If you're in Los Angeles, you've got less than 48 hours to buy tickets to Bullseye with Jesse Thorn LIVE on Wednesday, October 15th at the Masonic Lodge at Hollywood Forever Cemetery.
Featuring conversation with Rob Corddry (Wedlock, Childrens Hospital) and Dan Harmon (Community, Harmontown), music from Sara Watkins (Nickel Creek, Watkins Family Hour), comedy from Steve Agee (New Girl, The Sarah Silverman Program) and Andy Kindler (Maron, Letterman) and more! Plus, your ticket gets you a free beer after the show at our meet-and-greet sponsored by NPR's Generation Listen.
Tickets are going fast – get yours now, and we'll see you there!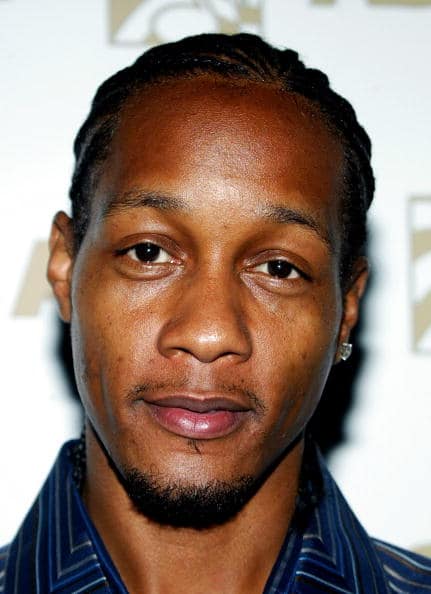 Frederick M. Brown/Getty Images Entertainment/Getty Images
DJ Quik Talks About Bollywood Samples, Life Imitating Art, and Hairstyles
DJ Quik is one of the most prolific figures in West Coast hip hop. He's a great rapper, but first and foremost, he's always considered himself a producer. He's produced some of the most inventive samples and beats of the genre. And even though he geeks out about latest and greatest studio equipment, he's always used whatever it takes to capture the sound he wants — even if it means recording a music sample with a VCR.
Quik first made a name for himself in the hip hop scene in the late 80's and early 90's, handing out homemade mix tapes and deejaying around Los Angeles. He's since released ten albums, and produced records for everyone from Tupac, Snoop Dogg and Xzibit to Tony! Toni! Toné!.
He'll talk about why a leaked record and a couple of guns made him realize he needed a new circle of friends, why he never wants to stop making pretty beats for his records and his inspiration for his awesome, awesome hairstyles over the years.
DJ Quik's new record is The Midnight Life. It's available now.
If you liked this, share it! Click here for a streaming, embeddable version of this interview.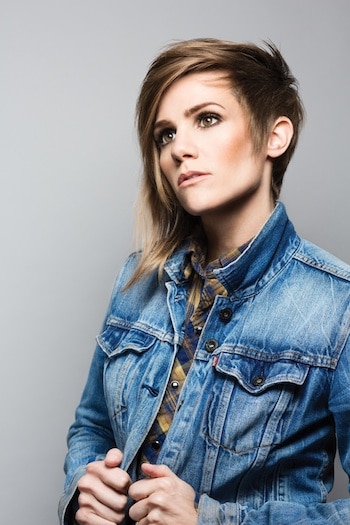 Photo: Mandee Johnson
Comedy: Cameron Esposito Explains Why Difference is Good
America is a place of differences. And in an excerpt from her new stand up comedy album, Cameron Esposito explains why we should celebrate that.
Esposito's new record is called Same Sex Symbol. It's available now from Kill Rock Stars Records and on iTunes. She's also one of the co-hosts of the action and sci-fi podcast Wham Bam Pow.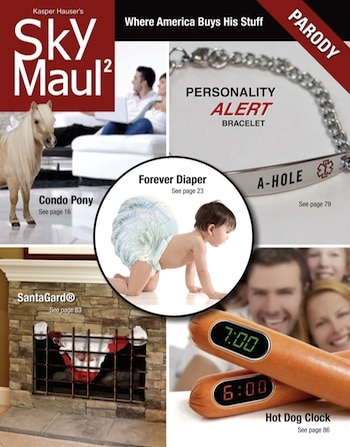 The Outshot: Skymaul 2
Have you ever picked up and actually flipped through one of those in-flight catalogs? Well, the sketch comedy group Kasper Hauser takes all of the grotesque and excessive product offerings of Skymall, and brings them to another level in Skymaul 2: Where America Buys His Stuff.
If you liked this segment, share it!
New to Bullseye? Subscribe to our podcast in iTunes or with your favorite podcatcher to make sure you automatically get the newest episode every week.
And if you're looking for a particular segment to listen to or share, check us out on Soundcloud.
About the show
Bullseye is a celebration of the best of arts and culture in public radio form. Host Jesse Thorn sifts the wheat from the chaff to bring you in-depth interviews with the most revered and revolutionary minds in our culture.
Bullseye has been featured in Time, The New York Times, GQ and McSweeney's, which called it "the kind of show people listen to in a more perfect world." Since April 2013, the show has been distributed by NPR.
If you would like to pitch a guest for Bullseye, please CLICK HERE. You can also follow Bullseye on Twitter, YouTube, and Facebook. For more about Bullseye and to see a list of stations that carry it, please click here.
Get in touch with the show
How to listen
Stream or download episodes directly from our website, or listen via your favorite podcatcher!