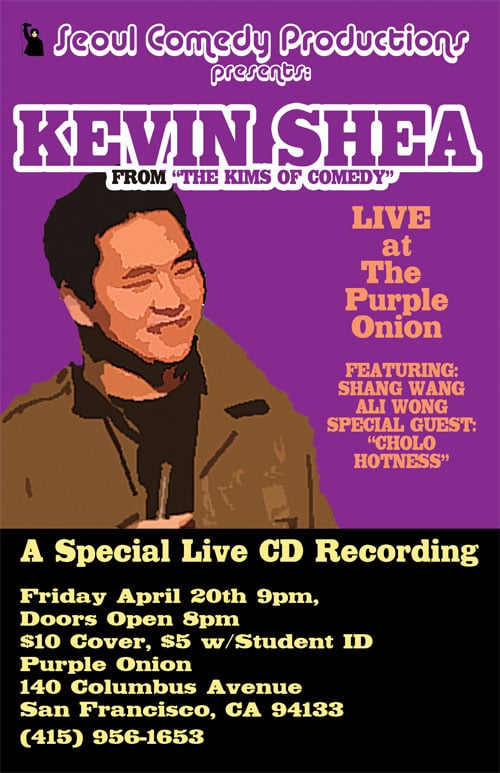 Not only is the very funny Kevin Shea taping his first CD at the Purple Onion in San Francisco Friday night with supporting acts including the also very funny Sheng Wang…


But you can also catch the great Brent Weinbach dropping the BOOMTIME on the Punchline in San Francisco tonight (4-17) and tommorow (4-18). Tonight he delivers BEGINNING WEINBACH, then tommorow… it's ADVANCED WEINBACH. We say GO SEE BOTH! This is a rare opportunity for a COMPLETE WEINBACH SCHOOLING.
And for those of you who don't live in the 'Sco, don't miss BW rocking the M Bar in LA on the 26th and Coachella on the 27th.